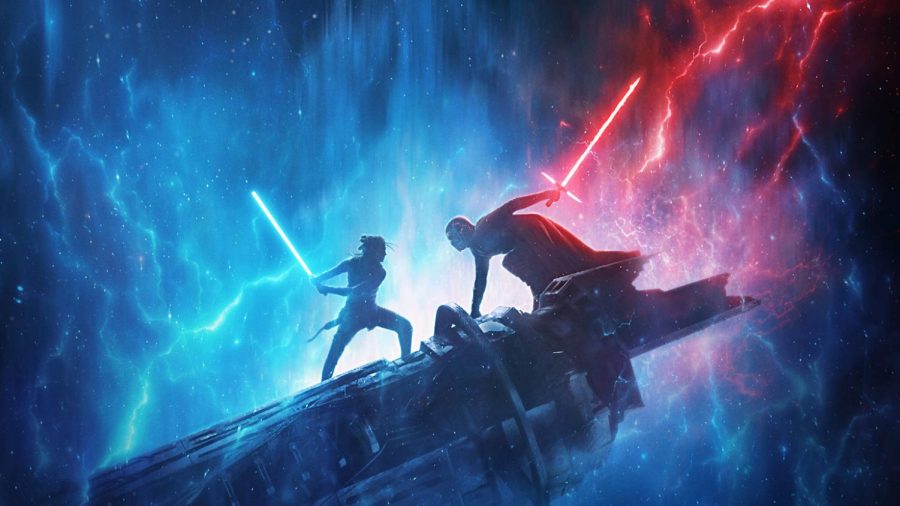 August was a huge month for Star Wars. New footage was released from The Rise of Skywalker, a trailer for the first ever live-action Star Wars TV-series was was shown, a theme park opened and more. It's a great time to be a Star Wars fan.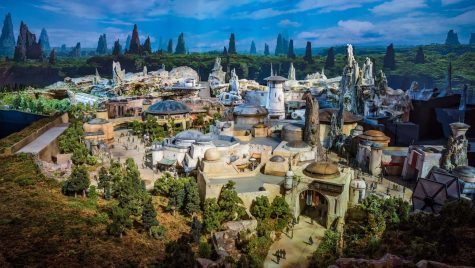 Galaxy's Edge (also known as Star Wars Land) opened at Walt Disney World Resort on Aug. 29. Many were eager to experience the new attraction, causing lines to be as long as five hours. Three new books were also released to correspond with the release of Galaxy's Edge: Crash of Fate, Black Spire, and Myths and Fables. Crash of Fate is an adventure and romance novel set on the planet of Batuu, where Galaxy's Edge takes place. Black Spire is about Vi Moradi, a Resistance spy who looks for allies on Batuu to help fight the First Order. Myths and Fables includes folklore from a galaxy far, far away, and one myth takes place on Batuu.
  During D23 Expo, a Disney fan convention in Anaheim, a trailer for the first ever live-action Star Wars TV show, The Mandalorian, was released. It shows off a dark, gritty Star Wars that fans don't see too often, featuring stormtrooper helmets on spikes and old western-esque showdowns. The main character is a lone gunfighter in the outer reaches of the galaxy. It takes place after the sixth Star Wars movie, Return of the Jedi, and before the seventh movie, The Force Awakens. The first episode will be available to watch on Disney+, Disney's new streaming service which debuts on Nov. 12 along with The Mandalorian. Also, The Clone Wars animated TV show will release its seventh and final season on the streaming service sometime in February. An untitled Obi-Wan Kenobi series had also been announced at D23 and is in production.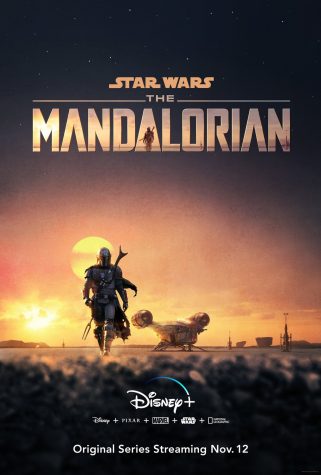 Star Wars Resistance, an animated TV show on Disney Channel, released a trailer for its second and final season. This season takes place between The Last Jedi and The Rise of Skywalker, and it follows Kazuda Xiono and his friends who fight the First Order. It begins airing on Oct. 6.
  D23 Expo also gave us a special look at The Rise of Skywalker, the last film in the Skywalker Saga. The video started with scenes from all of the eight previous saga movies. At the end of the video, about one minute of new footage was shown. A few of the new planets in this movie was showcased, including the desert planet Pasaana and the snow planet Kijimi. The footage also reveals a huge fleet of star destroyers, red-eyed C-3PO, and a duel between Rey and Kylo Ren, the hero and villain of the past two saga movies. However, the last section of footage, which caused the most noise on the internet, depicts Rey with a red lightsaber and wearing a dark robe, meaning she may not be the hero we think she is. The Rise of Skywalker releases in theaters on Dec. 20.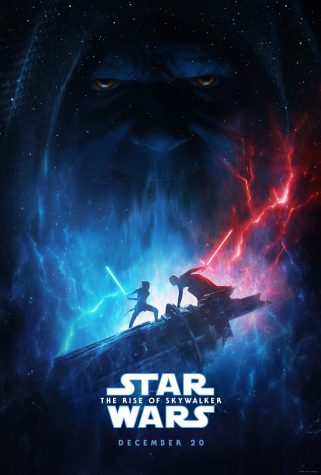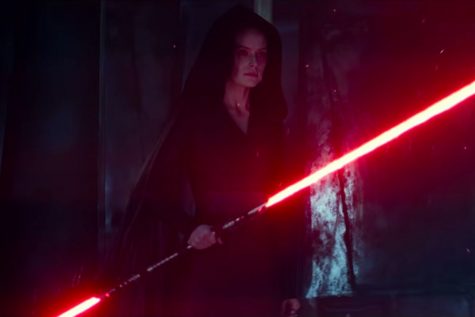 This is all the main news in August for this amazing franchise, but there's always more. New comics, toys, and more are always being released with such a huge universe. It's never been a better time to love Star Wars!
The Mandalorian Trailer: https://youtu.be/aOC8E8z_ifw
Star Wars: The Rise of Skywalker D23 Special Look: https://youtu.be/3n1T3HxHd7Y
Star Wars: Resistance Season 2 Trailer: https://youtu.be/JkJtdJKCVto