New York Comic-Con 2019 Roundup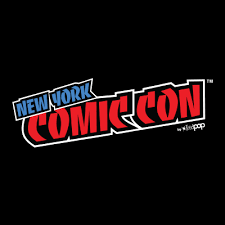 Comic-Con is always an exciting time for fans of movies, TV, and almost any form of entertainment. New trailers, 
premieres, and news  is shown off at countless different panels ranging from Star Trek to Netflix original shows. Last weekend, Oct. 3, 2019 – Oct. 6, 2019, thousands of people gathered at the biggest pop-culture event of the east coast,  held at the Jacob K. Javits Convention Center, New York. New York Comic-Con(NYCC) is a dream come true for every fandom. Who were the winners and losers of NYCC? What's there to look forward to? What were the best surprises of the convention? Here's a roundup of New York Comic-Con 2019. 
 Netflix is one of the major companies that showcased quite a few of their upcoming projects. The animated TV series adaptation of the popular video game  Castlevania showed a short scene from its upcoming third season, but not much else. Luckily the She-Ra fans got a season 4 teaser and release date of Nov. 5th along with an entire episode.  The Dragon Prince fans finally got a release date of Nov. 22nd for season three after eight months of waiting, and the first episode of the season was also shown. The live-action sci-fi Netflix original TV show Lost in Space got a teaser for its upcoming second season, which was revealed to be airing on December 24th. An upcoming original show titled Daybreak, about teenagers in an apocalyptic world, shared its premiere episode. Daybreak premieres on Oct. 24th. Netflix seems to have a wide variety of originals that might just keep its subscribers from leaving it for Disney Plus.
  NYCC showed off a bunch of cool new trailers and special looks. There were previews for Star Trek Picard and Discovery season three, an untitled new The Walking Dead spinoff, The Expanse season four, the Steven Universe epilogue limited series Steven Universe Future, Outlander season five, Marvel's Runaways season three, Riverdale se
ason 4, and much more.
NYCC had some surprises in store for many fans, too! The Birds of Prey cast stopped by for an unexpected visit. At the Outlander panel, a marriage proposal occurred! Lastly, Ms. Marvel was revealed to be a playable and integral character in the upcoming Avengers video game.
  There's a lot to be excited about for fans of all kinds. NYCC revealed tons of new news and trailers that everyone can feast on till the next Comic-Con. What reveal, trailer, or news got you most excited? Tell us in the comments below!