Is a Disneyland Annual Pass Worth It?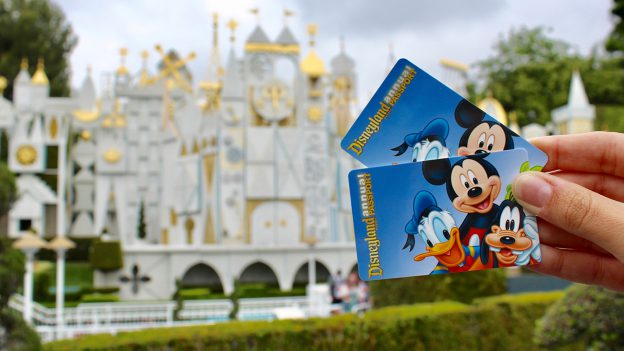 Disneyland is called the Happiest Place on Earth. Rides, shows, food, what more could one want? This, inevitably, has its downsides. Long lines, expensive parking, blockout dates, high prices, Disney has it all. So, is a Disneyland annual pass (AP) really worth it? 
Currently, the prices stand at lowest to highest being the SoCal Select ($399), Flex ($599), Deluxe ($799), Signature ($1,149), and Signature Plus ($1,399).
  Entertainment. The rides are what most people get excited for at Disney. The extremely long lines, especially during the holiday season, can be draining. Some people have the patience to be able to stand through these hour-long rides, but some just cannot handle it. There is a way around this problem. By getting the Disneyland app one can see all the waitimes from both parks (Disneyland and Disneyland's California Adventure). This way people can go to the short lines, as the long lines slowly die down. If you can withstand the large crowds everywhere, then an AP might be the move for you.
  Dining. Tourists from all over the globe come to this amusement park. This is why the prices are typically much higher than you would see outside in a store. The smallest snack can range from about $7-16! Is the food that special that you are willing to splurge on it? For some people it is because by being an annual passholder, food comes at a discounted price, but again, there are ways around this. By packing your own snacks, lunch, and drinks, you save a ridiculous amount of money! 
  Blockout dates. Depending on the annual pass you end up buying, blockout dates are something that can hold you off from attending the amusement parks. The lowest priced pass is the SoCal Select, which also has the most blockout dates. Summer, winter, and spring breaks are basically off-limits, but during the week is open (usually). For some, this is seen as an advantage as the parks typically seem to be less crowded during the weekdays rather than weekends and during holiday breaks. Others who can afford it, get higher passes like the Deluxe or Signature Plus that come with less to none blockout dates. 
Parking. The parking price recently went from $20 to $25 with the addition of the Pixar Parking building. After awhile this price does add up and you see yourself paying for over hundreds of dollars ONLY for the parking. The highest pass, Signature Plus, does come with a parking pass.  
Overall, Disney is a pricey place, but will leave you in good spirits and happy memories to carry on. Although it has its downsides, there are ways to look past them and still enjoy your time. If you see yourself going to the Disney parks at least 5 times a year, it would be best to look into the passes; start with the lowest one (SoCal Select) and see how you like it. From there, you can always upgrade your annual pass or choose not to get one the following year.