Star Wars: The Rise Of Skywalker Spoiler Free Review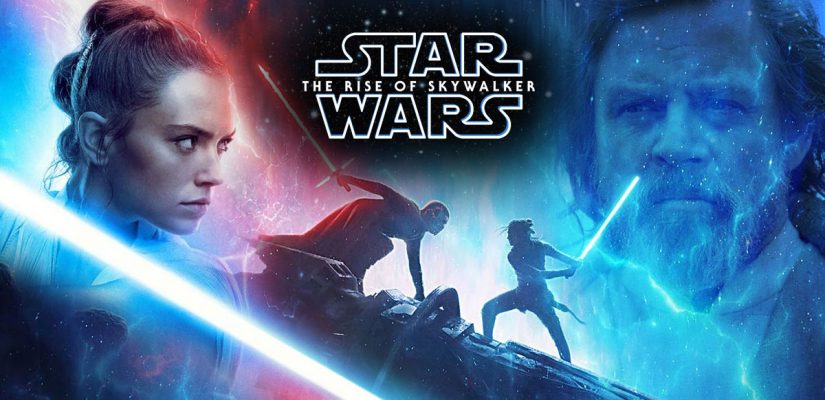 The final film of the Skywalker saga is finally here. The stories of Rey, Kylo Ren, Finn, and Poe come to a close. Does  director JJ Abrams stick the landing? Were critics right giving it less than a 60% Rotten Tomatoes score? Well, this movie was two things: pure fun and full of emotion. It plays out as a final Star Wars adventure, with our trio going on a colorful adventure, chasing an important item. If this movie means anything, it's that don't trust critics! Form your own opinions. The rotten tomatoes score for critics may be 58% right now, but the audience score stands at a much higher 86%. Why are you reading this review right now? GO WATCH THE MOVIE. Just kidding we read reviews to see what people thought of the movie, so here's one guy's opinion!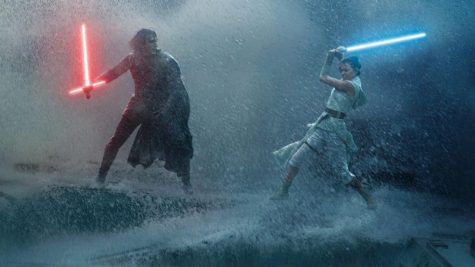 This movie has hope, love, family, self-love, and facing fear. It has everything that makes Star Wars so beloved. The action is the best there's ever been. It's simply a fun space adventure, that takes a turn for the super emotional in the third act. There are a few things wrong here, though. First of all, the new characters are super underdeveloped and feel really shoe-horned into the story. Then there's the issue that it kind of sort of does some things pretty much reversing stuff that happened in previous Star Wars movies. A finale should conclude plot points already set up, not act as a redo. Luckily the feeling of continuation and finality is still mostly there.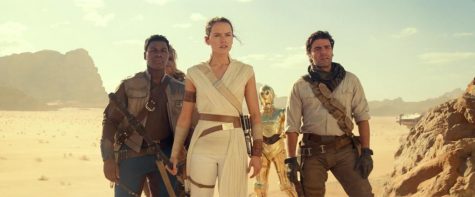 This movie has a lot to take in, and a lot to love. The death of Carrie Fisher may put a shadow over her scenes, but the editing of deleted scenes from The Force Awakens actually works well. She has an important role in this movie, getting as good of a sendoff as anyone could give to her. The dynamic of the trio, Rey, Finn, and Poe is reminiscent of the original trilogy's main trio. They bicker and fight, but are ultimately friends and it's wholesome. Rey and Kylo's relationship is really big here. The back and forth between the light and dark they go through concludes, and it's really sad but also satisfying(Adam Driver as Kylo does some PHENOMENAL acting).
Since April, everyone has known Emperor Palpatine, the big bad of Star Wars, would be back. His return is hardly explained well, but his role is fulfilled as the final and strongest villain in this franchise. Palpatine's return really does make this feel like the end. Not to mention the emotional final scene, full of nostalgia.
The Rise of Skywalker really is the end, and it's a fun, emotional experience. There's beautiful, important action and spectacle. Try going in with an open mind and enjoy the final movie of the Skywalker Saga!