What You Need to Know About the California Wildfires..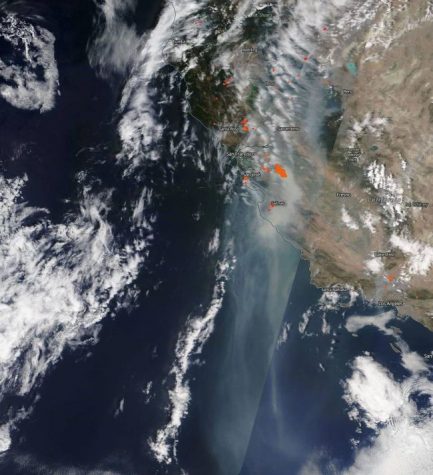 Over the past few weeks, wildfires have ravaged the state of California, especially in the northern regions. Currently, there are about 36 major ones. The largest two are the SCU and LNU lightning complexes, and together these two have burned over 750,000 acres. The SCU complex is about 70% contained and the LNU complex is about 69% contained. Most of the fires started during a heat wave, which brought hot and dry temperatures to a state that is already prone to fires. Along with heat, there were dry lightning strikes. Statistics courtesy of the Los Angeles Times' Fire Map, published and maintained by Casey Miller.
Large-scale mandatory evacuations are in place to the west and east of San José. East of the Bay Area lies the SCU Lightning Complex, and to the west along the coast lies the CZU Complex, which has not burned as much as the main two complexes but is only 46% contained. The entire LNU Lightning Complex and its mandatory evacuations are to the west of Sacramento. Statistics courtesy of the Los Angeles Times' Fire Map, published and maintained by Casey Miller.
According to CAL FIRE, 7 people have lost their lives this year so far in the wildfires and over 3,000 buildings were damaged or destroyed. This type of damage costs millions if not billions of dollars  destroys lots of valuable objects and possessions. To be safe about fires, however, you can take some actions. These include quickly evacuating when officials tell you to, wearing a respirator if the air quality is hazardous, and not leaving anything flammable out. The only way to be truly safe from wildfires, however, is to help prevent them from happeni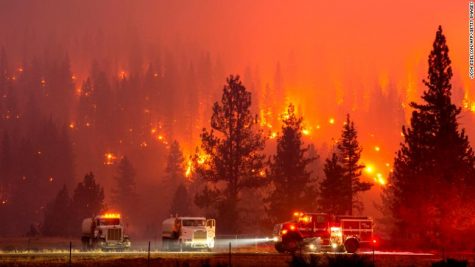 ng. They can't be predicted like storms can.  What you can do is be more environmentally friendly.
According to CAL FIRE, the wildfire season has been extended by 75 days, largely due to climate change. As a species, people need to do their best to protect and save the earth; in return, the earth will protect the people. Everyone needs to do their part by saving water, avoiding time on electronics, recycle, advocate for a cleaner earth and walk or bike instead of driving. Small improvements could reduce fires, hurricanes, floods, tornadoes and promote more wildlife and natural beauty.
Link to CAL Fire: https://www.fire.ca.gov/incidents/2020/
Link to LA Times Fire Map: https://www.latimes.com/wildfires-map/?gclid=CjwKCAjwqML6BRAHEiwAdquMnQSDurgQXMUuR76LkZAVLwJ3HEgmECpQhc6lwXLpJBKsLmqAJn4jkhoCf7kQAvD_BwE