Chadwick Boseman 'Was A Real Black King'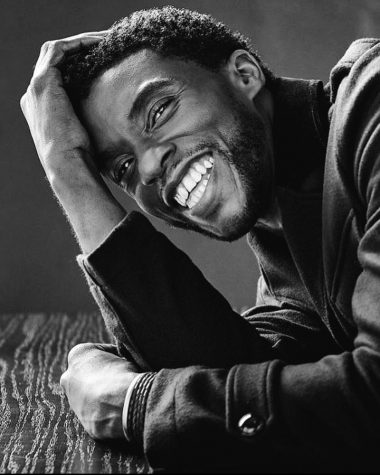 Chadwick Boseman wasn't just an actor. He was much more than that. He was a huge inspiration to society, playing unique and historical roles in movies. Boseman's most famous role in a movie was "Black Panther."
In 2016, Boseman was diagnosed with stage three colon cancer, which eventually worsened to stage four. He has been fighting it for the last four years, keeping it a secret throughout. He passed away at the age of 43 on August 28, 2020  in his home in Los Angeles, California, surrounded by his wife Taylor Ledward and his loved ones.
Boseman and his wife Taylor got engaged in October of 2019 and held a secret wedding a few months before Boseman died. The couple was last seen together in February at the 69th NBA All-Star Game in Chicago. They had no children.
Boseman's final movie he appeared in was "DA 5 BLOODS", and he was supposed to appear in a film called "Ma Rainey's Black Bottom" about the 1920s legendary blues singer. Unfortunately, Netflix delayed the show due to Boseman's death.
Not long after Boseman's death, tributes started to 'pour' in from celebrities and fans.
"Black Panther"
"Our hearts are broken and our thoughts are with Chadwick Boseman's family," the official Twitter account for the film said. "Your legacy will live on forever. Rest In Peace."
Barack Obama
"Chadwick came to the White House to work with kids when he was playing Jackie Robinson," former President Obama tweeted. "You could tell right away that he was blessed. To be young, gifted, and Black; to use that power to give them heroes to look up to; to do it all while in pain – what a use of his years."
Rest in peace Chadwick Boseman. "WAKANDA FOREVER!"