Inauguration Day 2021
February 4, 2021
The Inauguration of Joe Biden and Kamala Harris on January 20, 2021, was clearly different compared to previous inaugurations. It was a stark contrast to the crowd-filled ceremonies of the past, due to the crowd-limiting restrictions as a result of the coronavirus pandemic. It was also historic, in that Kamala Harris became the first woman, African-American, and South Asian to become vice president. Here are highlights from the inauguration:
At 11:42 a.m., Kamala Harris was sworn in by Supreme Court Justice Sonia Sotomayor on two Bibles. The first Bible was once owned by civil rights legend and Supreme Court Justice Thurgood Marshall and the second was owned by Harris's family friend, Regina Shelton.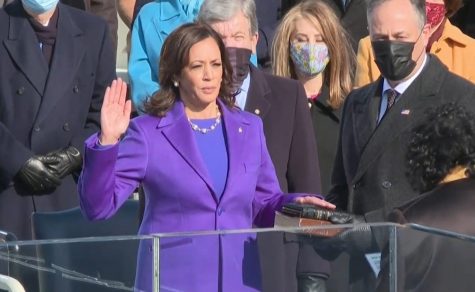 Six minutes later, Joe Biden was sworn in by Supreme Court Chief Justice John Roberts, on a family Bible dating back to the 1800s. Biden later gave his inauguration speech, in which he called for unity and healing.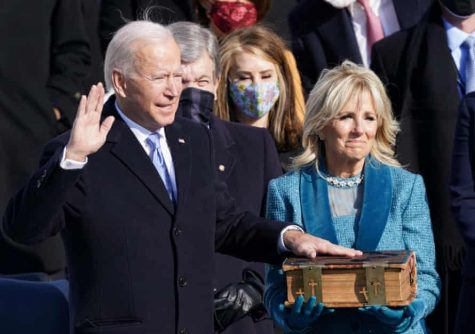 There were also many performers at the ceremony. Lady Gaga sang the national anthem, followed by Jennifer Lopez and Garth Brooks, who sang American folk tunes. Amanda Gorman, the first National Youth Poet Laureate who was the inaugural poet for the ceremony, recited her poem, "The Hill We Climb."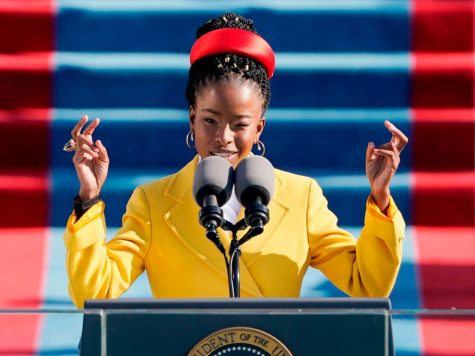 After the ceremony, Biden signed his first presidential documents, including his Inauguration Day Proclamation and nominations for Cabinet and sub-Cabinet positions. He then joined Kamala Harris to receive their congressional gifts and to lay a wreath at the Tomb of the Unknown Soldier at Arlington National Cemetery.
Biden then walked to the White House with his family to begin his presidency. Kamala Harris and her family followed just minutes later.
Harris then headed to the Capitol to swear in three new senators: the two new Georgia senators Jon Ossoff and Raphael Warnock, and new California senator Alex Padilla, who filled Harris's vacated seat.
Later, Biden got to work signing 17 executive actions during his first day in office. These included orders to require masks on federal property, create an office for COVID-19 reports directly to the president, to rejoin the World Health Organization (WHO), to rejoin the Paris climate accords, get rid of the 1776 Commission, create stronger legal protections for "Dreamers" in the DACA program, get rid of the "Muslim ban," and to stop construction on the United States-Mexico border wall.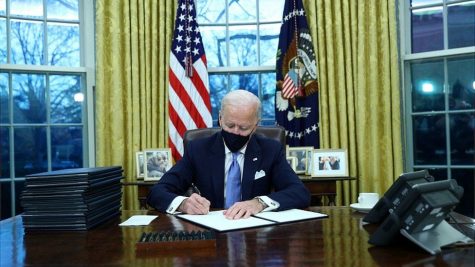 Biden then swore in his presidential appointees in a virtual ceremony, warning them, "If you're ever working with me and I hear you treating another colleague with disrespect, talking down to someone, I will fire you on the spot."
The evening ended with the first White House press briefing of the new administration, held by White House press secretary Jen Psaki. Biden's first Cabinet nominee, Avril Haines for director of national intelligence, was confirmed by the Senate as well.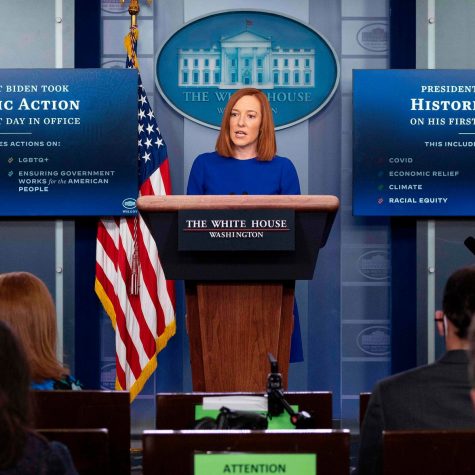 The troops of about 25,000 National Guard members deployed to Washington D.C. following the January 6 riots at the U.S. Capitol building, ended up not having to fight any serious threat on Inauguration Day. Although many are being sent home, about 7,000 soldiers will stay until the end of January and about 5,000 will stay until mid-March.
A primetime inaugural event called "Celebrating America," aired at around 8:30 p.m. featuring big names such as Bruce Springsteen, Tom Hanks, Jon Bon Jovi, John Legend, the Foo Fighters, Demi Lovato, Justin Timberlake, Ant Clemons, and people from around America, focusing on essential workers.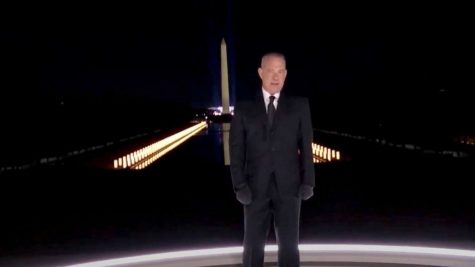 The day was filled with many events, and ended with fireworks above Washington D.C., as singer Katy Perry performed her song, "Firework." In the next four years, the Biden administration looks to change course from the last four years of the Trump administration. They have already gotten to work changing Trump-era policies and putting in place new policies that head in the opposite direction. Although only a day long, Inauguration Day has shown a preview of what is to come in the next four years.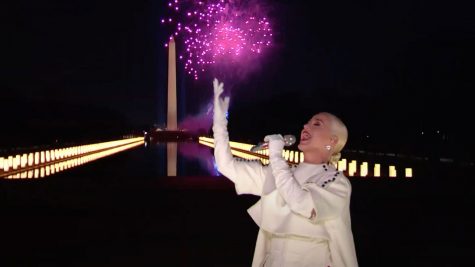 To learn more about the Biden Administration's new policies, visit the White House website.
Sources:
https://www.cnn.com/politics/live-news/biden-harris-inauguration-day-2021/index.html
https://www.cnn.com/2021/01/20/politics/biden-inauguration-notable-moments/index.html
https://www.npr.org/sections/inauguration-day-live-updates/2021/01/20/958749751/vice-president-kamala-harris-takes-the-oath-of-office
https://www.cnn.com/2021/01/20/politics/biden-inauguration-family-bible/index.html
https://www.cnn.com/2021/01/23/politics/amanda-gorman-inauguration-james-baldwin/index.html
https://www.politico.com/interactives/2021/interactive_biden-first-day-executive-orders/
https://www.cnn.com/2021/01/22/politics/national-guard-march-washington-dc/index.html