Canyon's National Merit Semi Finalists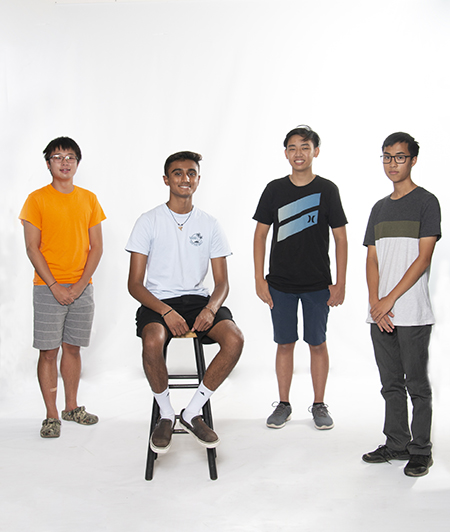 The National Merit Scholarship Corporation announced that there are 16,000 high school seniors who qualified for their 67th annual scholarship program–collectively known as National Merit Semi Finalists.
Four of the National Merit Semi Finalists are from Canyon High School.  Congratulations to Jayson Hall, Jeremy Letrac, Ethan Nguyen, and Ohm Patel.
National Merit Semi Finalists are students who earned a perfect score on the PSAT.
When asked how does hard work factor into success, Ohm Patel says, "It's more about smart work than hard work. It is not good to study too much or alone. Study in groups and enjoy it. Mental health is also important so take a break for mental health because it is as important as school."
This distinguished group of students have a chance to compete for 7,500 scholarships that are worth almost $30 million. To qualify as a finalist, students and a high school official must submit a detailed scholarship application that includes the student's academic record, participation in school and community activities, demonstrated leadership abilities, employment, and honors and awards received.
Semifinalists must have an outstanding academic record throughout high school, be endorsed and recommended by a high school official, write an essay, and earn SAT or ACT scores that confirm the student's earlier performance on the qualifying test.
The 16,000 semifinalists nationwide represent less than 1 percent of U.S. high school seniors.