Interested in STEM, literature, or music? Join in on this scholarship program!
The Davidson Institute awards those who create projects that greatly impact the world around us, and future generations.
The Davidson Institute is a nonprofit that brings acknowledgement to the extraordinarily talented students who are creating effective projects that are impacting the world around us. On September 10th, at the Massachusetts Institute of Technology, Arjun Barrett was granted the Davidson Fellows award, in which he received a $10,000 scholarship. He was recognized for his project FFlate.
Just like Barrett, students at Canyon High School can also be awarded for their hard work and accomplishments. As individuals on campus have all different kinds of interests, if they create projects that reflect how passionate they are about the said subject, they may just be the next grant and scholarship winner. 
Though, many may say that they are not necessarily interested in just STEM, and rather more intrigued by other subjects, this is not a problem. The Davidson Fellows awards individuals in various fields, which include: Science, Technology, Engineering, Mathematics, Literature, Music, Philosophy, or even Out of the Box thinking. So, whether a person is interested in the categories of STEM or rather prefer art, or even whatever they come up with, they can all get rewarded for what they choose to create out of their interests.
The Davidson Fellows Scholarship does take a lot of work and dedication, however, having the right motivation is key, and the reward in the end is going to be worth the work. As the scholarship accepts individuals 18 or younger, it is perfect for high school students. The winner for the program also receives awards for either $10,000, $25,000, or $50,000. In 2022, they even allowed two individuals to work together and submit one portfolio together.
Canyon has many talented and intelligent students who have passions in all of the categories listed above. As they use these interests, they can work hard into creating a project that may allow them to win a grant/award, allowing them to be able to be awarded for their work. However, it is important to constantly remember that no matter what happens, they should be proud of their hard work and accomplishments. 
Citation: 
Goetting, A. Oct 17, 2022. Davidson Fellows scholarship program celebrates upper school student's accomplishments. Best of SNO. 
https://bestofsno.com/58048/news/davidson-fellows-scholarship-program-celebrates-upper-school-students-accomplishments/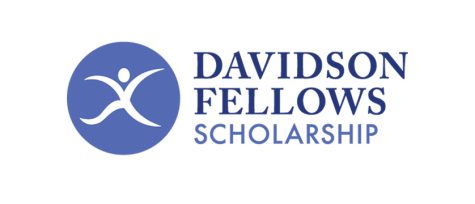 Leave a Comment