Bird flu is making a comeback this Thanksgiving
An outbreak of highly pathogenic avian influenza has spread through chicken and turkey flocks in 46 states since it was first detected in Indiana on Feb. 8, 2022. The outbreak is hitting hard in parts of Canada and Europe.
The bird flu is a highly contagious virus that is not deadly to wild birds, but is deadly to domestic birds. The bird flu spreads quickly through poultry flocks and almost always causes severe disease or death, when the virus is detected officials quarantine the infected one away from the flock. 
As early as November, this outbreak has led to the culling of over 50 million from Maine to Oregon.
The virus of concern in this outbreak is a Eurasian H5N1 HPAI virus that causes high mortality and severe clinical signs in domesticated poultry. Scientists who monitor wild bird flocks have also detected a reassortant virus that contains genes from both the Eurasian H5 and low pathogenic North American viruses.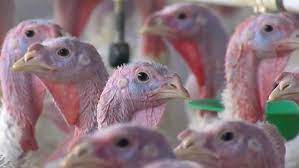 Humans can also be affected by the bird flu and some of the reported signs of this virus ranged from no symptoms or mild illness, such as eye redness (conjunctivitis) or mild flu-like upper respiratory symptoms, to severe (such as pneumonia requiring hospitalization) and included fever. The best way to avoid getting the bird flu is to wash your hands frequently, especially after eating or working with raw poultry. 
With Britain and Europe being hit hard with the bird flu, a lab in Surrey  that tests samples says it has seen a 600% increase in cases in the past three months. This is affecting farmers and poultry markets severely because with the farmers their poultry is getting infected and they get no profit from their animals, and for the markets selling poultry they could have some birds infected with this virus and not be able to sell and make profit either.
The bird flu is important for Canyon's teacher and students to know so that the teachers are safe and healthy enough to teach their classes, and students need to be careful so they aren't sick and get behind on their work.