Start Of The Season
Canyon Girls Basketball is planning to make a comeback after having a rough start to their pre-season.
With a rough start to their season, Canyon Girls Basketball is ready to bounce back. With back to back practices, growing more not only as a team but as family, they are striving to gain more knowledge on and off the court, becoming better competitors for the years going forward. 
Canyon Girls Basketball starts off their pre-season playing in the Oxford Academy tournament. With a start to the tournament with a loss against San Clemente (59-14), they fought back with a win against Warren (36-18). After their game against Warren, #13, Elle Buss,  was selected as Canyon Girls Basketball Player of the Game. They finished off the Oxford Academy tournament (1-4) placing 4th in the silver division.
Continuing shortly after to play a non-league game against Dana Hills on Tuesday, November 22, Canyon lost with a 10 point gap (45-35). Now playing in the Villa Park tournament, they start off the tournament with two losses against San Juan Hills and Yucaipa. They are now (1-2) in the Villa Park tournament after winning their game against University on Thursday, December 1. Canyon Girls Basketball is now preparing for the last game of the Villa Park tournament that will be held on Saturday, December 3. They will then be prepping for a game against Corona, as well as joining in on the Segerstrom tournament. Even with a rough start in pre-season tournaments, their coach continues to tell them to keep playing and advises us to wait until the league games start.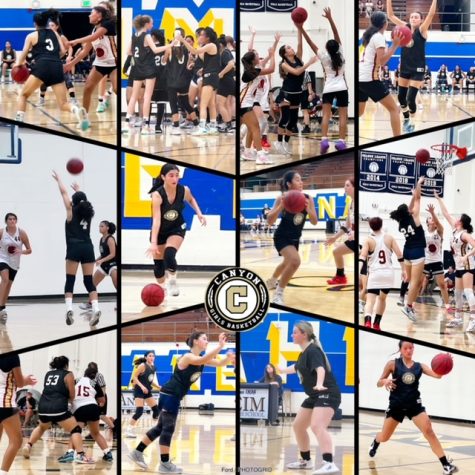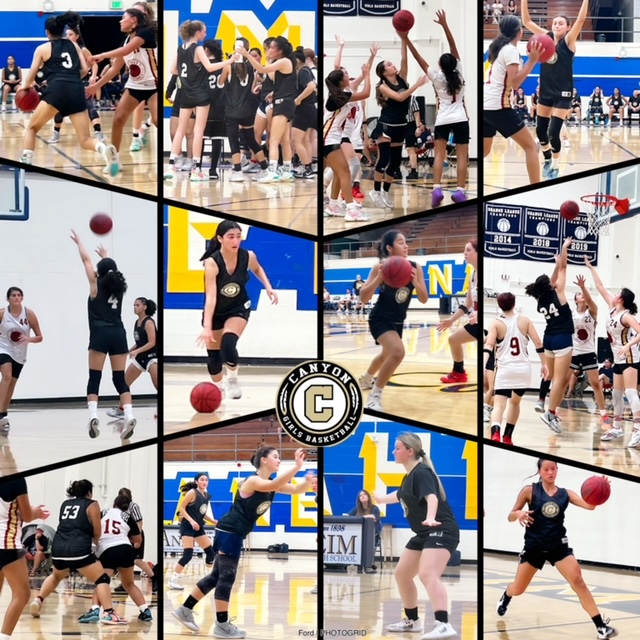 This 2022-2023 season, Canyon Girls Basketball are in division 4, with a good chance to make the first round of CIF after league. All the girls on the team have worked hard to prepare and practice for the games to come. Even as a new coach at Canyon, Sean Barnett is determined to make this a good year for everyone and help the girls basketball program grow. 
During interviews we had with a couple players on the team, we asked what they were most excited about for the season and how they thought the team as a whole would overcome the challenges faced in pre-season.
Everett Nguyen Roach started off by saying, "I'm so excited for league. I know that our team can make an amazing performance once we are done building as a team. I know we can have a great chance at succeeding in our future games." She then continued to say, "Our team has gone through a lot in our pre-season, but we will come back prepared. There will always be bumps in the progress, but I know our team can use our drive to win and keep pursuing greatness for the rest of the season."
Serena Chacko says, "I'm excited to make new memories as a team and work together to win. We will overcome our challenges by learning from our mistakes and continuing to work together as a team and trust one another."
From what we can tell from the players, the Canyon Girls Basketball team has done some great things and will continue to work on things they need to improve on. The team chemistry is getting better and better by the days and they are aware of what is at stake. With the great leadership on this team, it will definitely pay off.
Leave a Comment