The Rising Costs of College
The costs of going to college are rising every year, and here is how it is going to not only affect the institutions, but the students as well.
Each year, the costs of going to college/a university have been on the rise. As the years go on, students are having to pay more to attend an institution. However, what is the cause of it all?
Along with the issue of inflation, the pandemic has had a huge impact on these various universities. COVID-19 caused colleges to lose a lot of money, so that could be a huge factor to why they have been raising their tuition. Though, that is not the only reason. There are also much more students applying, and as there are only a limited amount of students, those who are admitted are having to pay a higher price because of it. 
Alongside the rising tuition, this means that there is going to be more student debt that individuals have to pay. As stated by Affordable Colleges Online, "Student loan debt increased 76% since the class of 2000, exceeding the inflation rate by 41%." (affordablecolleges, 2022). 
Though, colleges are being affected by these rising prices as well. As students look into colleges to visit, and they start to choose which they want to apply to, the campus plays one of the biggest roles in the decision making process. As the universities see this as well, they know that they have to do things and take action, in order to catch the eyes of future students. This would include upgrading the looks of their dorm rooms, dining halls, institutions for various majors, and more. So, this is not only impacting the students, but also the colleges as well. 
However, how does this impact students at Canyon High School? Well, as apart of the senior class, it is inevitable that we will worry about the tuition that comes along with going to college. With the tuition, plus dorm/housing, the dining hall, and other expenses, it is scary to think about the outcome of the money. Going back to an article by Affordable Colleges Online, they explain, "students will pay about $1,100 more over a year," (affordablecolleges, 2022).
The rising cost of college is having an immense impact on both the institutions and the students.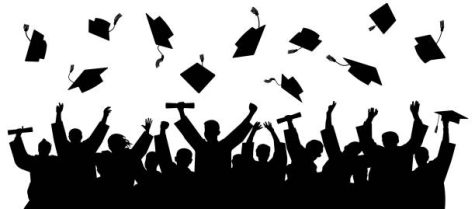 Leave a Comment