6 Year Old Boy In Virginia Shoots His Teacher
Parents will likely be charged with reckless endangerment after their 6 year old son shot his teacher.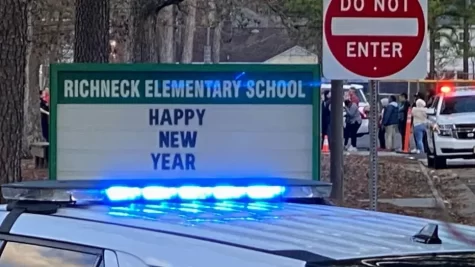 On Friday, January 6th, a 6-year-old boy in Virginia shot his first-grade teacher at Richneck Elementary School. Because he's so young, the child has not been publicly identified. His teacher, Abigail Zwerner (25), was fortunate enough to survive being shot and has been deemed a hero. According to Police Chief Steve Drew, she raised her hand towards him and the child shot her in the hand before the bullet exited and entered her chest. On Monday, the police chief said that Zwerner was able to escort all 20 kids out of the classroom safely. Drew also reports that the gun, a 9mm Taurus, was registered to the boy's mother. NBC News's legal analyst Danny Cevallos says that the parents have the possibility of facing charges of either child neglect or reckless endangerment. If the gun was properly secured, then the parents may not be responsible, but the details of this case are still being further investigated. Authorities are still unsure of how he managed to get the gun. As reported by the Newport News Police, Danny Cevallos states that "while theoretically, they could charge him (the child) with a crime, they'd have to prove that a 6-year-old was capable of forming the intent for attempted murder." He also mentions how the boy would most likely not be charged, even in juvenile court, because he isn't able to stand trial and "can't assist his attorney and doesn't understand what's going on." Unlike other states, Virginia has no law that specifically says how to secure guns in your household. Allison Anderman, senior counsel and director of local policy at Giffords Law Center to Prevent Gun Violence, confirms this statement. She comments that it does have a misdemeanor law which is meant to protect children who are 14 years of age and younger from access to firearms. In Monday's News Conference, Steve Drew states that "the shooting was not accidental, it was intentional." The boy is being treated at a medical facility and has a court-ordered temporary detention.
There have been multiple cases in Virginia where an adult has been charged with a crime after a child has fired an unsecured gun, and this will likely apply to the current situation. One example of this case is of a mother in Virginia who received child neglect charges after her 10-year-old child was discovered in a hotel room with a self-inflicted gunshot wound in their leg. Another trial was in Portsmouth, Virginia in February. A police officer was charged with a misdemeanor for allowing a minor access to firearms. He was arrested four months after a toddler shot and killed himself with his father's gun. There are even more cases to further expand on the mistake of leaving guns around children or not properly securing them. All of the previous examples occurred in Virginia, but this gun issue is happening all over the United States and needs to be brought to attention.
Leave a Comment