The Harm Caused By True Crime
Investigating the moral issues that surround true crime, as the genre spreads.
The Netflix documentary Dahmer—Monster: The Jeffrey Dahmer Story premiered on September 21, 2022, igniting a fresh round of debate—and controversy—over true crime. The debates surrounding Dahmer are not exclusive to the series, and as true crime has gained popularity in entertainment, ethical issues surrounding this genre have only gotten worse.
The popularity of the true crime genre can be connected to Truman Capote's 1966 book In Cold Blood, Richard Brooks' 1967 adaptation, and Errol Morris' 1988 documentary film. The medium is also not a restriction on the genre. Podcasts like "Serial," which received ten million downloads in just seven weeks, are particularly well-liked. In fact, according to Chartable, half of the top ten podcasts of 2019 were true crime.
Every aspect and flavor of crime and criminality is covered by entire cable channels, a never-ending stream of documentaries, and podcasts, while social media gives viewers a way to contribute. Consider the instance of Gabrielle Petito, a 22-year-old who vanished while traveling with her fiancé. Her disappearance sparked a flood of media attention, which is uncommon for the hundreds of thousands of other people who are reported missing each year in the United States. As people on the internet attempted to solve the mystery on their own, it became the latest social media detective story.
So where does true crime's appeal originate? True crime provides a window into our culture, conventions, anxieties, and ideals. It is suggested that morbid curiosity is a prevalent psychological trait and an appeal for true crime, linking to the success of horror films and attention around violent news stories. It satisfies our innate urge to unravel mysteries and puzzles. It also enables us to analyze the darkest aspects of humanity from a safe distance and provides us with insight into why other people would act in certain ways. 
Of course, true crime has significance in the community it creates and the solace, it can offer. Media ethics are rarely black and white, and the true crime genre in particular has a difficult past and undoubtedly a complicated future.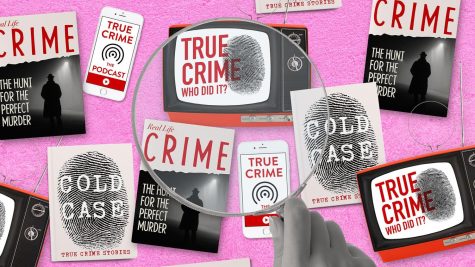 It's important to understand how actual crime affects victims and their families. Notably, the Jeffrey Dahmer show never sought input from the families of the Dahmer victims, and the families never gave consent to be portrayed in the show. 
The mother of one of Dahmer's victims, Shirley Hughes, told The Guardian, "I don't see how they can do that. I don't see how they can take our names and spread information like that."
Rita Isabell, sister to one of the victims, also found the representation on the show upsetting, saying in particular how she felt like she was having an "out-of-body moment" as her authority over the story was once again taken away.
We must be aware of the retraumatizing impact that romanticizing and fictionalizing serial killers can have on victims as we continue to depict crimes that actually occurred. Victims frequently feel as though their narratives are being taken away from them, even when they speak for themselves.
Elizabeth Kloepfer, the partner of serial killer Ted Bundy, wrote a biography titled The Phantom Prince: My Life with Ted Bundy, using the pen name "Elizabeth Kendall," in which she provided her perspective on the double life Bundy led. Later, she was excluded from the making of a movie based on her own memoir, and she was only permitted to share her own experience after taking legal action.
The lack of legal protection for victims merely serves to amplify audience responses to victims, frequently leading audiences to dehumanize both the victims and their murderers instead of showing respect for them. Journalists and social media users have both called attention to the romanticization of well-known serial killers like Dahmer or Bundy. The online response to the Gabrielle Petito case is an example of how true crime frequently encourages vigilantism.
I don't think true crime is intrinsically unethical, but I also don't think it will ever stop being produced. True crime is becoming more and more popular, but as media consumers, journalists, and members of the public, we need to reevaluate how the genre fits into the legal and entertainment worlds. Expanding the right to publicity for victims and encouraging the writing of true crime with compassion and journalistic honesty are both necessary.
As the poet, Olivia Gatwood stated, "The actual crime I seek is written by women," in her book Life of the Party. "The real crime I'm interested in goes beyond the top athlete. I prefer stories that elevate girls rather than sensationalize them."
Leave a Comment