Ticketmaster Lawsuit
Ticketmaster gets sued over Taylor Swift concert drama concerning ticket sales.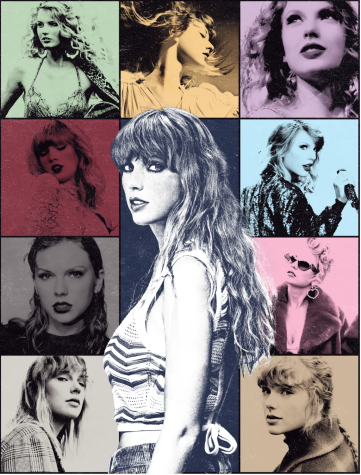 This past week Taylor Swift fans or "Swifties," took to the court to protest in turn of the Ticketmaster Eras Tour drama where fans spent hours trying to buy tickets and huge amounts of money to get them. Taylor aimed to help make sure only real fans got tickets by adding a verified fan presale where real fans could sign up in order to control the number of bots and resellers that bought tickets. Presale started a week early and fans could sign up with their account and the show they wanted to go to. A few weeks after, the presale coders were sent out and most of that process went smoothly as fans excitedly got codes for the presale coming up in a few days. 
After years of waiting since Loverfest in 2020, ticket sales opened on November 15 at 10 am, and as millions of fans tried to get in, the site crashed and the presale time was pushed to 3 pm that day. One problem that occurred is Ticketmaster did not make people put in a presale code before entering the waiting room but made them enter it before selecting tickets. Once people got in after waiting for hours tickets went fast and unlike what Taylor had said, tickets were more expensive than advertised – with nosebleeds being over $150. Tickets also had extra fees that the Ticketmaster added on. Many tickets were bought fast and quickly added to reseller sights where prices were jacked up. Even now tickets are in the thousands, and most of the floor seats are no longer available. Those that can be found are for weekday shows and in bad spots, like behind the stage. 
So back to the lawsuit, Ticketmaster is being sued over many things, but fans are suing for the buying process and also for the number of fees added. Fans are mad because there aren't really any other sites to buy tickets for events on. With Ticketmaster having contracts with most stadiums it is hard for fans to get tickets other ways or in other places. Many fans thought the process was not fair and that tickets were not given to real fans but to those looking to resell for more money than they are worth. They also felt that tickets should not have been that much, especially for seats that are behind the stage. 
Back to the lawsuit, as fans protested outside of the court house people speaking inside kept on quoting Taylor Swift's lyrics and the public had very mixed reactions. Some find it funny as quotes were inserted into the middle of formal statements to the court. But many are still mad, that this ordeal was taken as a joke. Ticketmaster has said in the past that they are working on issues but fans are still disappointed. They can still buy tickets on other sites and platforms and can only hope that prices might go down. 
Leave a Comment