May Show: Embrace, Embody, Evolve
Hang on for a minute...we're trying to find some more stories you might like.
          Every year, two of Canyon's dance groups, The Company and Junior Company, put on a show during the month of May, as the show's name suggests. This year, the show opened May 2, and went through May 4. Prepping for the show was far from simple, as the dancers worked for weeks on end, and many hours on school nights in order to put on this flawless production. Those who saw the show would also agree that the effort and time put into rehearsal was very-well reflected in the performance of the dancers.
     The show began at seven p.m., with the opening dance being "Feel it Still," choreographed by junior Abbey Choi, and perfor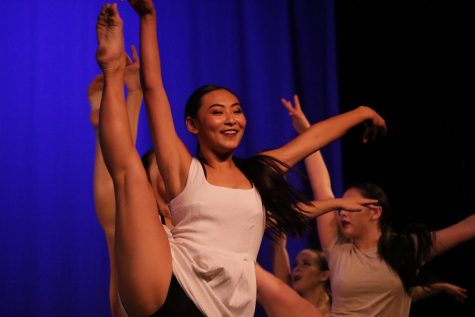 med by The Company. As the show was split into two halves, 14 performances followed, including "JC Crew," choreographed and performed by members of Junior Company. After The Company's performance of "Look What You Made Me Do," (choreographed by dance teacher, Andrea Greene) audience members were given a 15 minute intermission to buy concessions and take a break.
 The second half of the show was opened with "Never Be like You," choreographed by senior and president of The Company, Nina Choi. 12 more perfor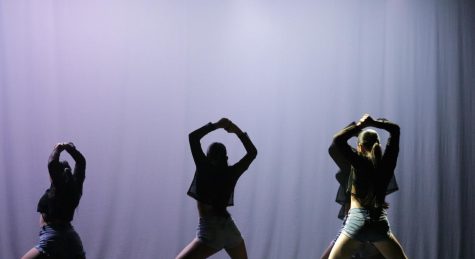 mances ensued, the last one being "What About Us," choreographed and performed by several members of The Company. The final dance was very emotional and left the audience with goosebumps, as the dancers brought the song to life through their movements, facial expressions, t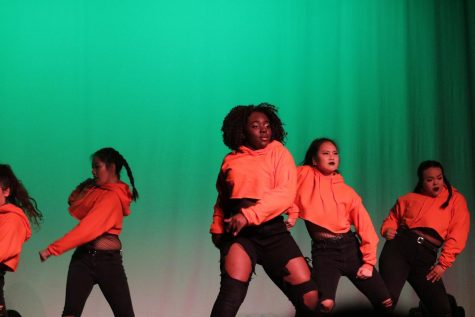 he use of props, and the lighting. 
      At the conclusion of the show, all performers were introduced. Members of The Company came out one by one, each doing a signature move to introduce themselves. The seniors from both The Company and Junior Company were then brought to the front of the stage, and each was given a bouquet of flowers. At this time it was revealed that president of The Company, Nina Choi, would be attending UCLA, and vice president, Lauren Quintana, would be headed to Biola University to continue her studies. The night ended with one final emotional message for the seniors, delivered by Ms. Greene. 
       May Show was an amazing production, and it was unlike many other Canyon shows. The whole night was dedicated to showcasing some of the incredibly talented dancers here at Canyon. Performances ranged from upbeat and joyful, to slow and melancholic. It was mesmerizing to see how differently the dancers could express themselves through each song, along with the help of costuming and crew members who took charge of different lighting, fog, and props. The production is a must watch, don't miss it next May