Frosh/Soph Water Polo Game
Hang on for a minute...we're trying to find some more stories you might like.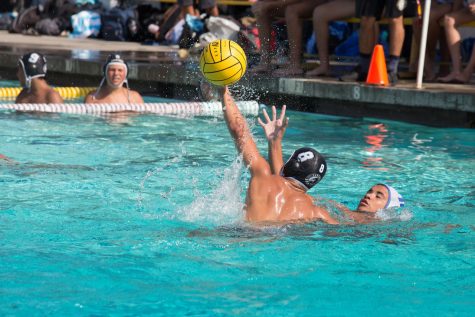 The splash of chlorinated water hits the stands as the player jump in. The smell of chlorine is in the hair. Tension from the freshmen brews as they are about to play their first ever home game, and coolness exudes the varsity players  who have done this for 4 years now.
During their game on Thursday, the freshmen struggled in the first half, only winning 2-1 by the end of it. However, they went on a scoring burst in the third quarter. The speed was on full display with counter after counter. The Comanche's freshmen beat La Habra by 5 goals. One of the 7 goals was off a beautiful feed from goaltender Ben Kennedy, to wing Zack Meyers, who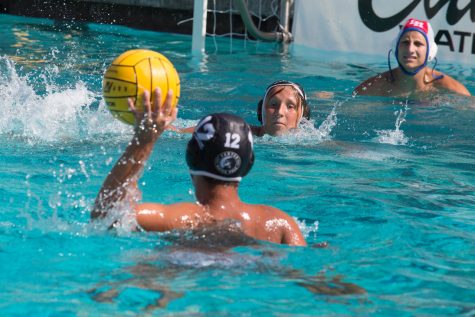 scored two goals total. 
After the game, I interviewed starter and wing Ty Alexander, who scored two goals that game. He had nothing but positive things to say and thinks the team will only get better.  After asking what the squad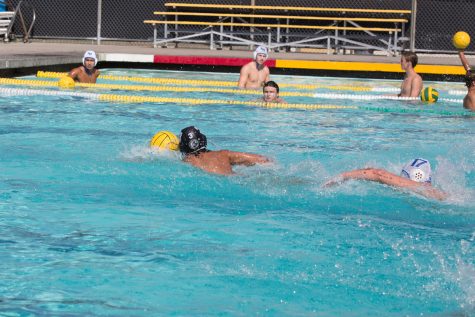 will look like in a few years Alexander said, "I think we will win league in a few years." As a player of the team, I believe that Ty's words are nothing but true. I honestly think this team can be really good in a couple of years. There's nowhere to go but up for the Comanche's Water Polo team.