CHS Vocal Coffee House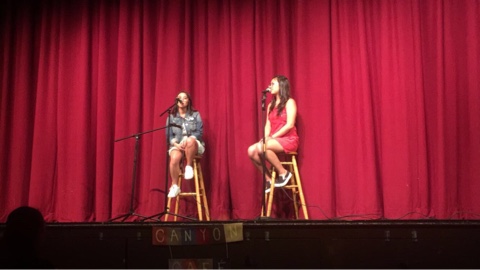 Hang on for a minute...we're trying to find some more stories you might like.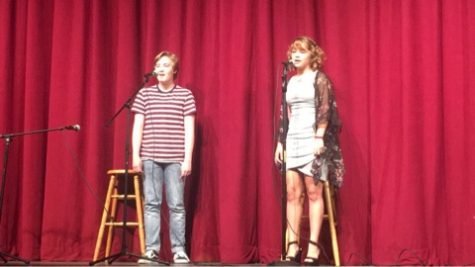 On Sept. 20, Canyon's Choir Department held the annual Choir Coffee House. The event is dedicated to performing songs with friends while laughing and enjoying an unlimited amount of tea or hot chocolate. Performers can pick any choice of music including rock, country, hip hop, etc. Students could also sing solo or perform with their friends. This event is set up by the Canyon High School choir teacher, Mrs. Ariel May.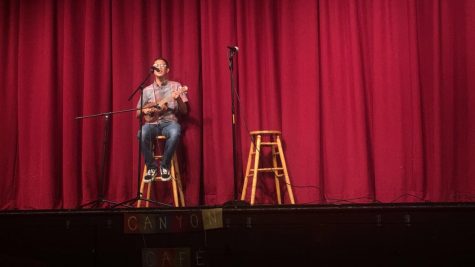 Sofia Morales, a junior at Canyon High, performed at the CHS Vocal Coffee House. She sang a song called "Distant Shore," which is from a popular kids' television show titled Steven Universe. Looking very confident and focused, Morales captivated the audience with her voice. After her performance, Morales said, "The song was played with a smooth and beautiful melody. The mood left me with warm feelings, joyful thoughts, and laughs. The tempo of the music was a bit fast paced but in a good way. It was really fun."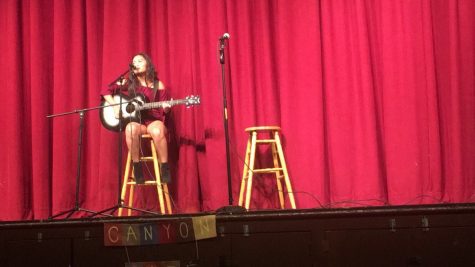 Canyon High School Coffee House has been going on for a while. Mrs. May has been allowing this event to continue for about five years. She said, "Getting the chance for choir to do something fun and exciting is really entertaining. I try to get some of my students to set up the stage and equipment for our thrilling event. And all students can join!"