A Simple Favor *Movie Review
Hang on for a minute...we're trying to find some more stories you might like.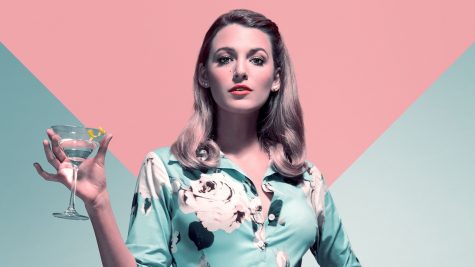 A Simple Favor, which stars Blake Lively and Anna Kendrick, has a new take on film noir with twists and betrayals which definitely keep you on the edge of your seat. The film was released Sep. 14,2018 and has already grossed over $62 million worldwide.
Spoilers Ahead: The film starts off with Stephanie Smothers (Anna Kendrick) who is a widowed, single mother who runs her own vlog. Emily Nelson (Blake Lively) is a busy working mother of Nicky, who attends the same elementary school as Stephanie's son, Miles. The mothers become friends very quickly, having play dates for their sons as an excuse for them to share cocktails while watching over the boys. The story continues on to tell how Emily mysteriously disappears. Stephanie and Emily's husband, Sean, begin to get closer so he tells her that Emily has done this before. After a sighting of Emily in Michigan by a fan of Stephanie's vlogs, they sight her rented white kia by a known summer camp, and with that they find her body. Sean and Stephanie's relationship grows as they mourn the loss of Emily. Suddenly, Emily, who has been alive all along, begins contacting Stephanie with information from her past that Stephanie never told her. Stephanie begins her own investigation about Emily's second life.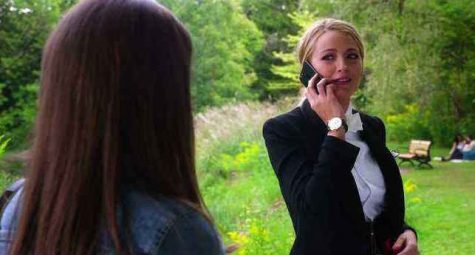 "It was actually sent to my producing partner, Jessie Henderson, and me by the studio [Lionsgate] to produce. They basically called us and said, 'You know, we have this script, we optioned the book. It's so crazy that we don't know if it's a comedy or if it's a drama.' To me, it was always—I don't want to say it was always a comedy, but it was definitely one of my movies, because of the lead character of Stephanie that Anna Kendrick plays," said director Paul Feig in an interview to author Jesse Rifkin. Paul Feig is famously known for his movies Bridesmaids, The Heat and Ghostbusters.
*Images courtesy of Google Images
Quote from article: https://pro.boxoffice.com/not-simple-interview-simple-favor-director-paul-feig/