A Look into the Diet of a Child
Hang on for a minute...we're trying to find some more stories you might like.
What causes students to eat so unhealthily? Is it because they are busy with school work and after school activities, or is unhealthy food just more desirable? "Another challenge of going to school is learning how to cook," Toby Smithson, a registered and licensed dietitian said on behalf of Academy of Nutrition and Dietetics, an Organization of Food Nutrition Professionals.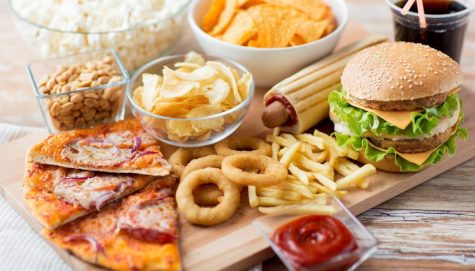 For most students, parents are working from when they get dropped off, to around 5 pm. Therefore, once they leave school, they either need to learn how to cook for themselves or opt for Papa John's delivery. Which sounds easier for a teenager?  
 The real problem is that there aren't any healthy food delivery services that can fit a student's budget. Sure, Postmates or Doordash are able to send over a $20 healthy meal, but even that's a bit pricey in comparison to McDonald's, where one can get a full meal for $10. However, fast food is high in sodium, saturated fat, and trans fat. High consumption of this can cause high blood pressure, heart disease, and obesity. Many fast food chains also add "empty calories," which are there but don't make you feel full. This causes you to buy more to fill yourself up, not knowing that the calories are just adding up.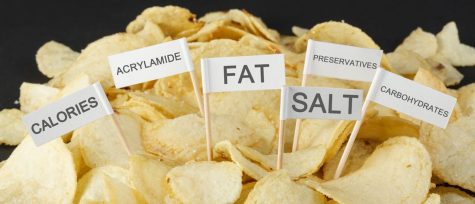 Some ways students can eat healthier, despite all of this, is by stopping by Sprouts or Trader Joe's and purchasing some pre-made healthy meals, or having parents make food the night before that can be kept in the fridge for the next day.
In other words, the diets of children need to change, both at school and at home.
Sources:
https://www.sharecare.com/health/teen-perspective-nutrition-healthy-eating/why-college-students-eat-unhealthy
Images courtesy of Google Images