Movie Review: Bohemian Rhapsody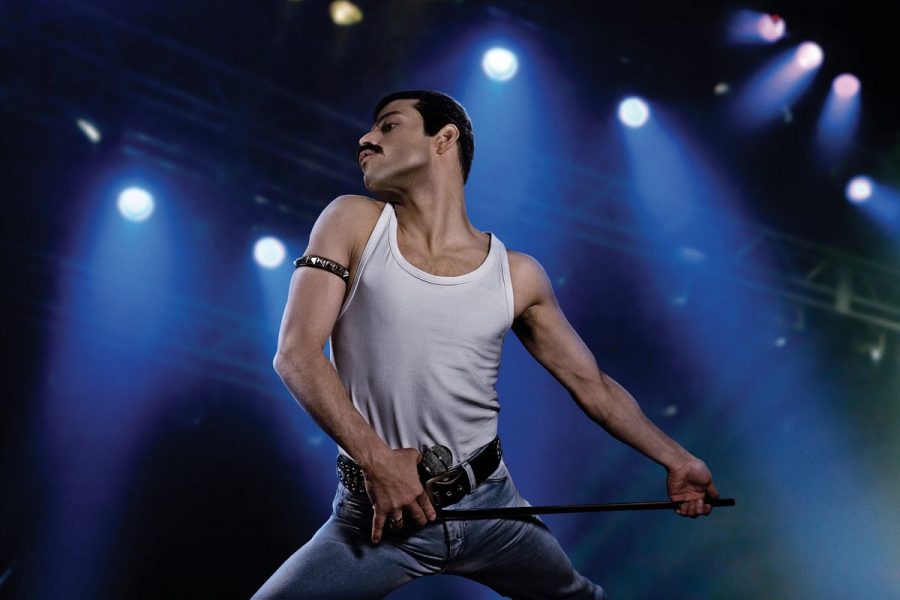 Bohemian Rhapsody, recently released on Nov. 2, is hitting the charts as it has already earned over 55 million dollars in the box office. This movie is a drama and biography of the one and only "Queen." Starring Rami Malek as Freddie Mercury, the film portrays the ins and outs of Queen's journey to success and how they overcame a few major bumps in the road.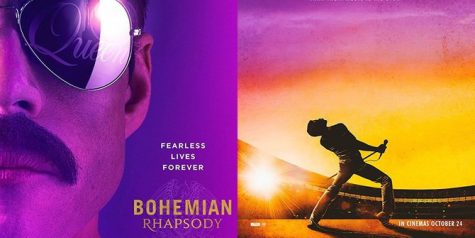 To start things off, there really isn't a whole lot of plot to summarize here because… it's Queen. If you've been living under a rock or tune out your Dad when he's blaring "Somebody to Love" on a Sunday morning (yup I've been there), then you might not know what this movie is about. To sum things up: there were two average chaps in London around the 1970s who had an ever failing band, and when a unique man by the name Farrokh Bulsara (soon to be Freddie Mercury) came along, he changed everything. After picking up a bass player, they sold their touring van and made an album that became a sensation in the U.S. Inevitably came tour after album after tour after album…you get the gist. To this day, everyone from their niece to their great uncle will join in on a belt out to songs from "We Will Rock You" to "We Are the Champions." Case and point: Queen is legendary.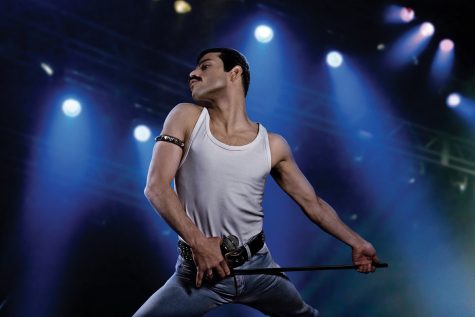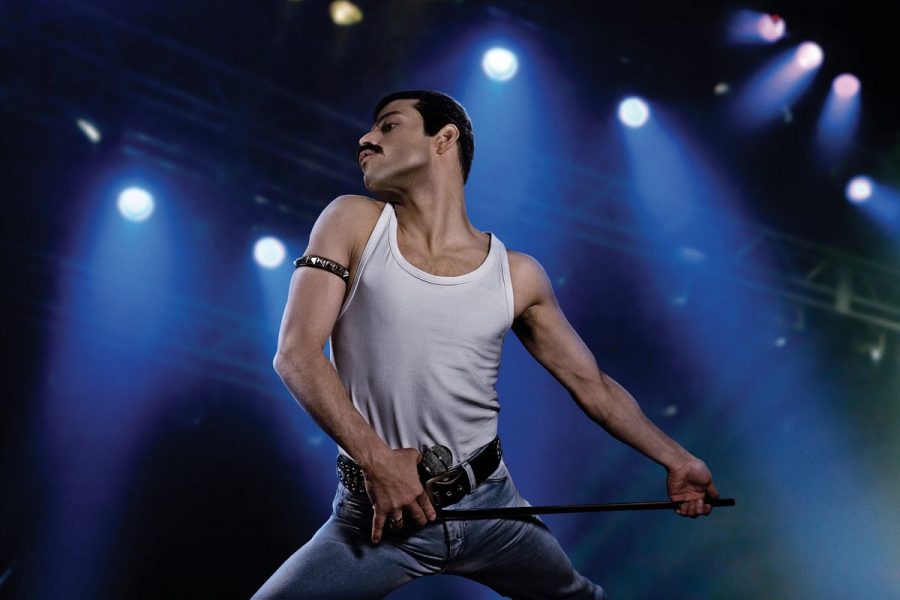 Now, this movie in the simplest terms is just a story of how they became and how they ended. There are no spoilers even possible to spoil as this movie as a blast from the past–something adults can live through again and something kids can experience for the first time: the era of Queen. Not everybody knew who Freddie Mercury really was aside from a flamboyant, exotic outcast that seemed to have the most brilliant and outrageous ideas, but this movie shows more than just that. He, like everyone else, had struggles throughout his life, even with the fame and glory. This film does an amazing job at portraying his life and depicting Queen's overall journey. The set design and costumes were phenomenal and the incorporation of Queen's most classic hits brought me into a trance and sent shivers down my back.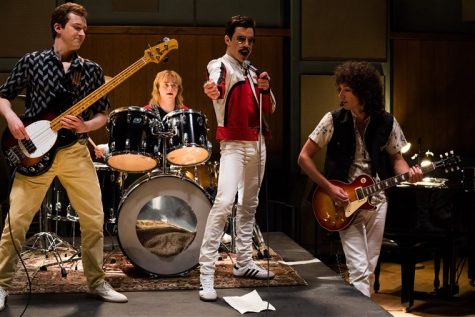 Rami Malek did a superb job at portraying Freddie Mercury, as everyone else in the film did their characters. The creative shots were beautiful and every bit of design truly put you into the story during each time period they were in. Some downfalls this film had trouble with were the script and obvious cliches, nevertheless I still thoroughly enjoyed it and would absolutely watch it again.
I give this film: three and a half out of five stars.
*Images courtesy of Google Images