Canyon High School's RSE Presents: James and the Giant Peach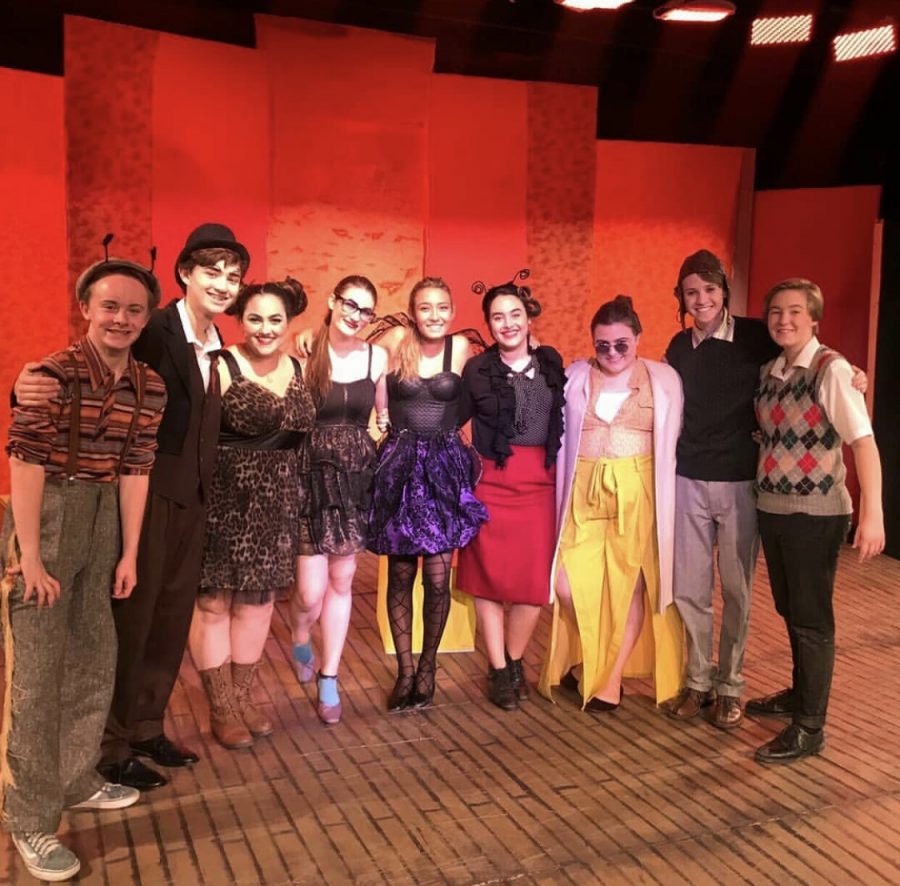 Canyon High School's Repertory Student Ensemble recently presented a musical called James and the Giant Peach from Nov. 13- Nov. 16. This play was shown in our cafeteria and featured students, including: Owen DiSciullo, Sam Terreri, Olivia Oakley, Nicole Chemali, Emma Salinas, Christian Johannsen, Kendall Dodd, Ethan Fischer, Eric McCaleb. and Jack Blum.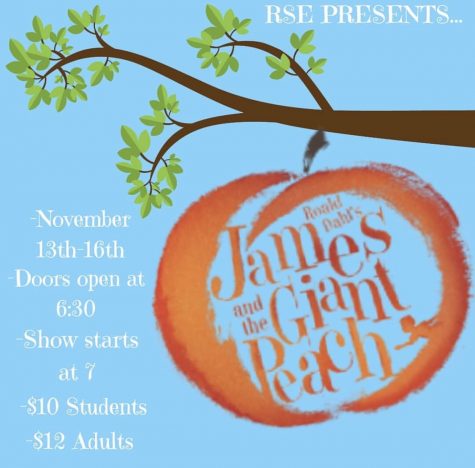 This play takes place in the United Kingdom as a young orphan, James Henry Trotter (Sam Terreri), gets taken in by his evil aunts, Sponge (Nicole Chemali) and Spiker (Olivia Oakley). Although James is neglected and abandoned by what little family he's left with, he never loses hope and always seems to find the magic in things. As the narrator and mysterious character, Ladahlord (Owen DiSciullo) gives James a magical potion, the dormant peach tree grows a giant peach and James finally finds the family he's been hoping for.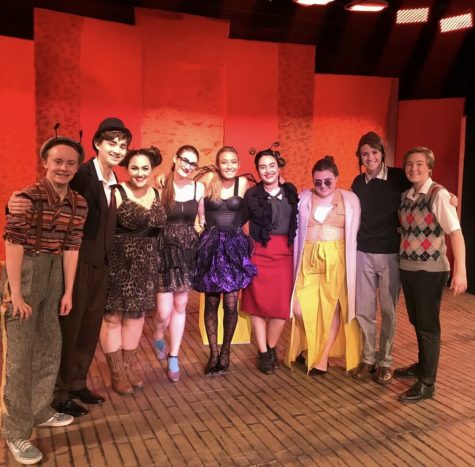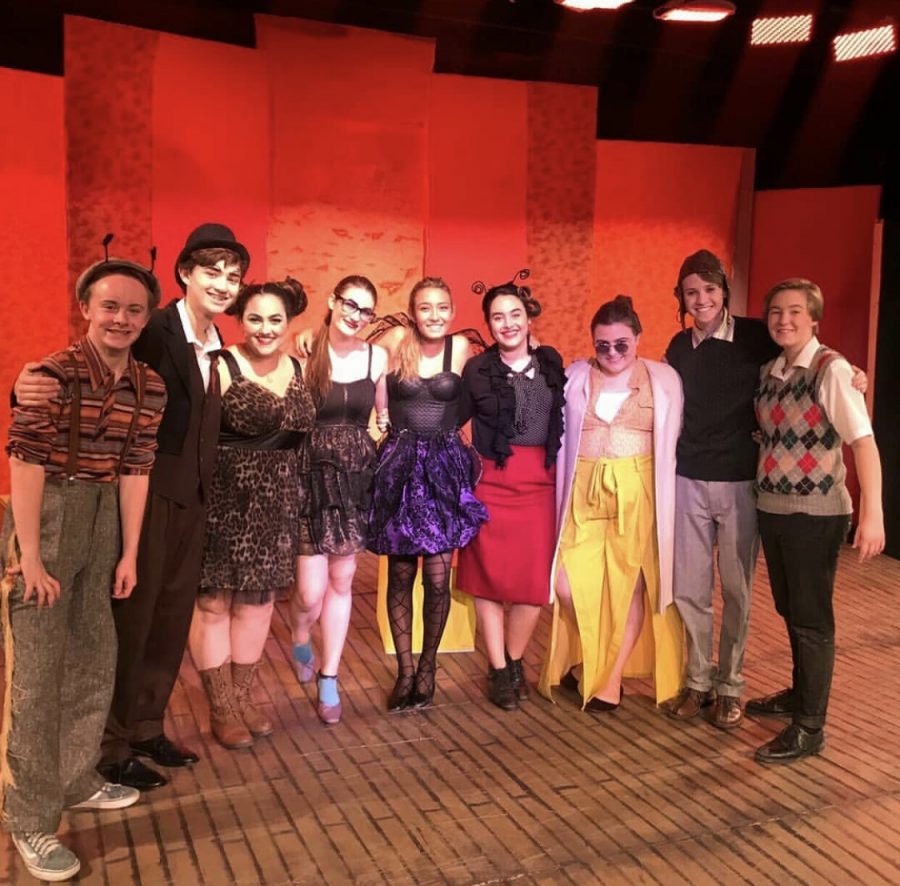 The RSE does an amazing job making use of the entire stage they perform on, as well as their props and costumes to tell a wonderful story. The play had the perfect balance of music, comedy, and drama and was a continuous fun and entertaining experience throughout the show. If you're interested in seeing what RSE has to offer, go see their student-directed Winter One Acts presenting on Jan. 9- Jan. 11 and Jan. 16- Jan. 18.