College Football
Ben Malo and Edited by Valerie Alcala
December 11, 2018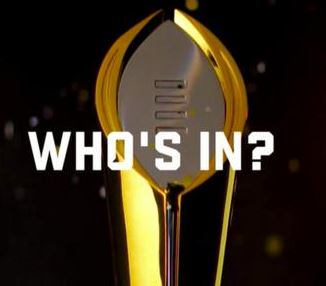 For the past few weeks, the normal college football insanity that we all know and love has been non-apparent. The top four was stagnant for a little too long for comfort, as Alabama, Clemson, Notre Dame, and Michigan claimed the spots. Then, low and behold, college football proved to not disappoint in a "game of the century" between number 10, Ohio State, and number four Michigan.
In what was supposed to be a "prove yourself" type of game for both teams, Michigan, who had the number one defense in the country, got trounced. Ohio State, the underdog, protected their home field in what might be the greatest rivalry in sports, by putting up 62 points. That's the highest amount of points ever put up by any team in that great rivalry.
That wasn't all, though.
This week we witnessed number eight, Washington State–the PAC-12's only hope at a playoff spot–go down to their rivals: number 16, Washington. Just like that, they were out of the playoff picture.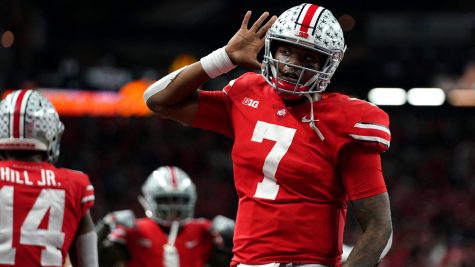 Still in the hunt, was number seven, LSU. They were set to play number 22, Texas A and M. Anyone watching knew it was not a pushover game, and it should have been a win, but that was not the case. In one of the greatest college football games I have ever seen, Texas A and M upset the LSU tigers in a game that went to a seventh overtime with a score of 72-74!  
To end this glorious Saturday of football, Oklahoma remained in the hunt at number six. They were able to survive a shootout against number 13, West Virginia, with a score of 59-56. In quite possibly one of the most boring seasons of college football ever, this was the most exciting day I've ever seen.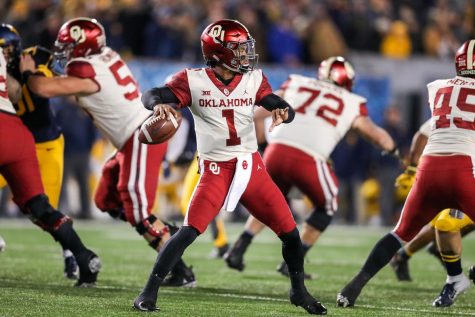 The question remains. Who's in? Well, that's complicated–not in the sense of who's in, but who gets left out. 
Ohio State made a huge statement against Michigan, but will it be enough to surpass the electrifying offense of the Sooners, or the consistent greatness of Georgia? As for Georgia, they are looking like the favorite, but they have a huge game next week against the "unbeatable" number one, Alabama. If Georgia can beat 'bama, then they are in. If they lose, the gates open up for Oklahoma or Ohio State.
*Images courtesy of Google Images