10 Must-Watch 21st Century Coming of Age Movies
As an avid movie watcher, I've come across a numerous genres from action to comedies to… action-comedies and so forth, but my all time favorite genre is coming of age. Being a teenager myself, seeing another teens life from their perspective, time period, etc. is fascinating, and most importantly, entertaining. I'm sure many other high school students can agree, so here are 10 Must-Watch 21st Century Coming of Age Movies (in no particular order):
1.  Lady Bird (2017) (Rated-R)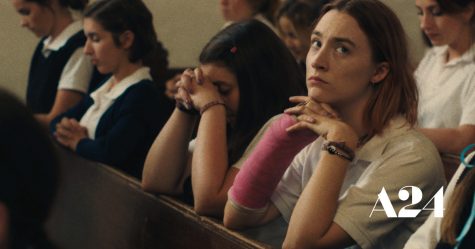 Before seeing this Oscar-nominated film, I had never related to something more than I have with Lady Bird. This film focuses on a very opinionated, independent senior who is attending a somewhat prestigious Catholic high school. Being hindered from applying to her dream schools far from her hometown of Sacramento, due to financial issues, Lady Bird still pursues the opportunity in midst of her weak relationships and family problems. The relationship she shares with her mother does such an impeccable job at showing how unlovingly-loving some moms can be (in which few coming of age films do).
   2. The Perks of Being a Wallflower (2012) (PG-13)
This movie presents you with a very socially-awkward "wallflower," Charlie. He takes ownership of a very traumatizing past that still takes a toll on him and his relationships all the way to his first year of high school. As his best friend committed suicide the year prior, he is left to build new friendships by himself. The Perks of Being a Wallflower gives insight on the darker parts of being a teenager, including subjects like: suicidal thoughts, bullying, drug-use, sexual abuse, and homophobia. Although it may seem like a heavy watch, this movie can help those going through similar scenarios relate and understand that it's okay to be a "wallflower."
3. Scott Pilgrim vs. The World (2010) (PG-13)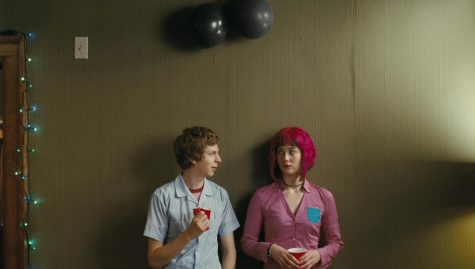 Scott Pilgrim vs. The World is a classic film directed by Edgar Wright, a phenomenal writer, who creates the most unique and crazy world surrounding our main character, Scott Pilgrim. Scott finds himself in love (or lesbians) with a mysterious girl named Ramona Flowers, and oddly enough, has to defeat her seven evil exes to be with her. This film is truly just an entertaining watch with a plethora of characters to relate to.
4. Me and Earl and the Dying Girl (2015) (PG-13)
Being one of the better produced book adaptations, Me and Earl and the Dying Girl is a heartfelt story about an average teenage boy, Greg, who rekindles his friendship with a childhood friend, Rachel, who is diagnosed with leukemia. Greg and Earl, his best friend, spend their time making movie parodies and end up focusing on making a film for Rachel. If you're in the mood for a good cry and a better than average sob story (sorry not sorry, John Green), this movie is the best option to go to.
5. Call Me By Your Name (2017) (Rated-R)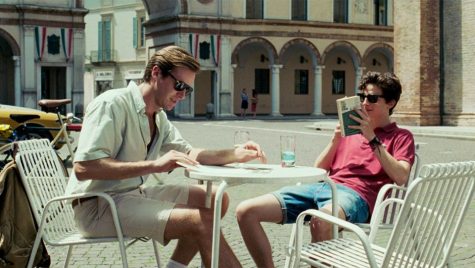 This movie is one of my favorite romance-coming of age films to this date. Call Me By Your Name is set in Northern Italy and portrays a beautiful relationship between young Elio and his parents annual intern, Oliver. This film gives a generous nostalgic feeling as it takes place during Summer and presents what seems to be an intense "fling." Watching these two characters fall in love in such a short amount of time under predictable circumstances can really pull at your heart strings.
6. Eighth Grade (2018) (Rated-R) 
Although this movie has one of the younger-aged settings, this middle school experience is one that every current day teenager can relate to. Eighth Grade is the perfect definition of a coming of age film and truly just shows the life of an adolescent, awkward tween going through the stages between middle school and high school. While acing intimidating popular girls, puppy love crushes, cool high school friends, and major self doubt, our main character, Kayla, shows the struggles many insecure tween girls face everyday.
7. Juno (2007) (PG-13)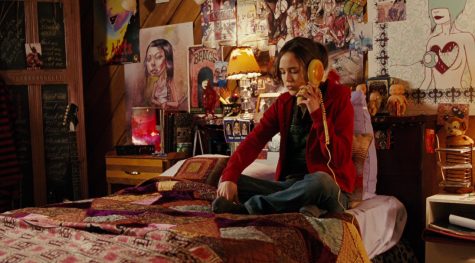 Juno is a classic coming of age movie and one of the first I've seen from this genre. Although the situation presented may not be relatable, this movie is super interesting and emotional. Given the circumstance that our main character, Juno, is a pregnant teen it's impressive to see this scenario take a dramatic turn rather than a comical one.
8. The Edge of Seventeen (2016) (Rated-R)
This movie is one of the more coming of age films that can really pull at many teenagers heartstrings who have gone through these similar experiences. In The Edge of Seventeen, Nadine is our main character who is going through a really awkward phase in her life. After watching her father die right in front of her eyes, Nadine's only source of happiness is her best friend, Krista. Having a brother who has always one uped her and (to make matters worse) a mother who seems to prioritize him; after Krista decides to hook up with and eventually date her brother, everything seems to fall apart. Seeing her overcome these problems with the help of her teacher, Mr. Bruer, is truly heartwarming and definitely worth a watch.
9. Beautiful Boy (2018) (Rated-R)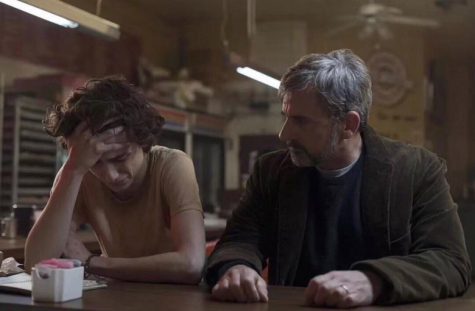 What makes Beautiful Boy different from the rest of these films is the fact that it focuses mainly on drug addiction. Based on a true story, this film is super raw and real when it comes to the effect drug abuse can take on your whole life, and especially the people who love you. I don't say this about most films, but Beautiful Boy has to be one of the heaviest coming of age movies I've seen to date. It is also worth noting that the acting is incredible and really executes what it's like going through this tough battle.
10. Moonlight (2016) (Rated-R)
This Oscar-winning film takes you on a journey through our main character's life. This movie is broken up into three parts: Little, Chiron, and Black. It starts out by showing how Chiron grew up in the abusive and toxic environment he's lived with his entire life and beyond. Having to take care of his drug-addicted mother while facing bullies on the daily, and figuring out his suppressed sexuality all at the same time really boils him down into the third part of the movie: showing the outcome of all these hardships and how it forms the type of person he had to become to endure it. It's an overall beautiful film and gives perspective on a life many people might not be able to relate to.