Spring Choir Concert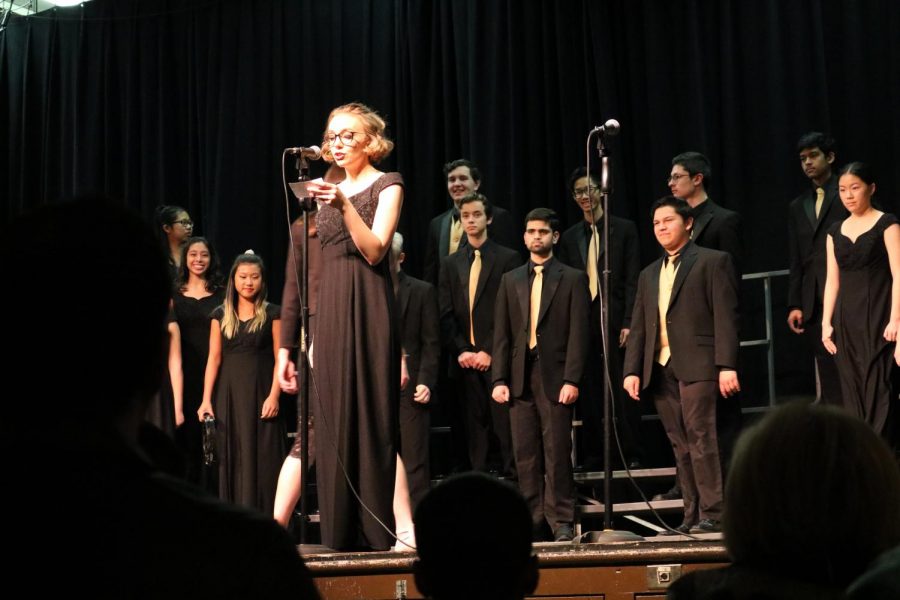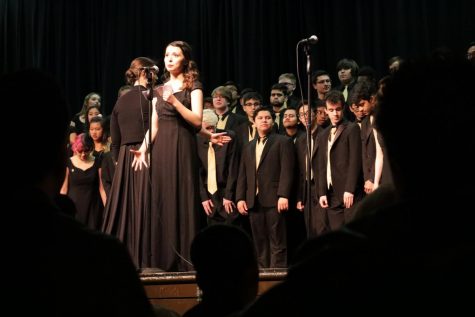 Canyon's choir put on a superb spring performance in the cafeteria on March 14 at 7pm. Some songs they performed were: "Still I Rise" and "Arise By Love." All of the songs were accompanied by an instrument, such as drums and/or piano. Singers transitioned flawlessly on and off the stage and the cafeteria was filled with excitement.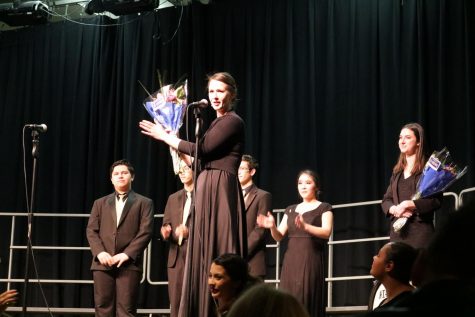 Smoke Signals interviewed Olivia Oakley, who is a senior at Canyon, and asked her how her and her group prepared for this concert. Oakley responded by outlining their form of preparation, which includes a lot of rehearsals in and out of class.
Smoke Signals also asked Oakley about her experience in the concert, to which she responded that it was her last concert so it was really emotional, and she gave it her all.
This was an amazing concert and everyone did an incredible job. Bring on more choir concerts Comanches!