5 Spring Sights You'll Want to Prepare for Next Year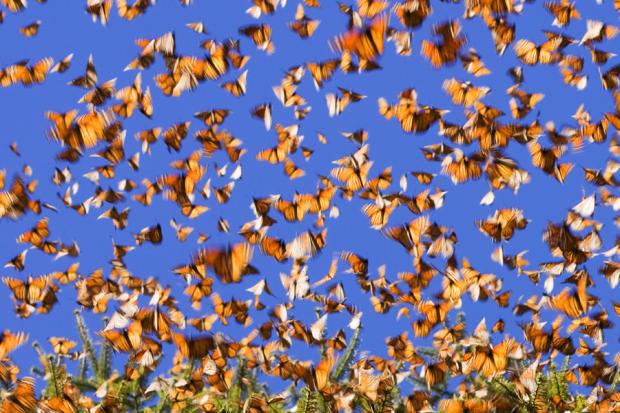 As we've reached spring (and our final quarter), there have been many special events that have happened so far during this special season. Although some of these sights may be over, it's good to get ahead and mark these down in your calendar so you won't miss them next year!
The Superbloom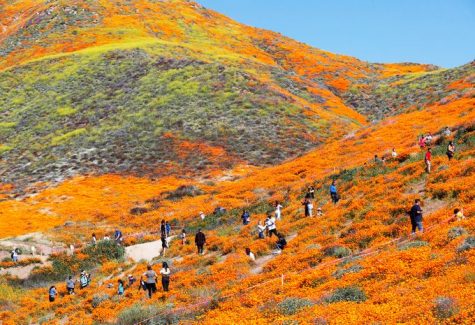 During the transition from winter to spring, Lake Elsinore attracted crowds of people who wanted to get a good view of the poppy fields that bloomed after our abnormal, heavy rains. Many students from Canyon got to take beautiful pictures of the super bloom as it made for a vibrant, orange backdrop. As super blooms only occur about once a decade in California it's hard to tell when they may happen again, but this year's has been the second outbreak in three years.
Cherry Blossom Festivals & Botanical Gardens
The biggest indicator, to me, that spring is amongst us are the cherry blossoms. Originating from Japan, these stunning pink trees, or "Sakuras," symbolize a time of renewal and the fleeting nature of life. Many festivals are held in Los Angeles, but the best place to see the cherry blossoms would be in a botanical garden that displays them.
The Butterfly Migration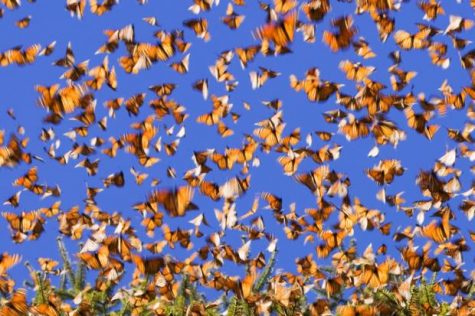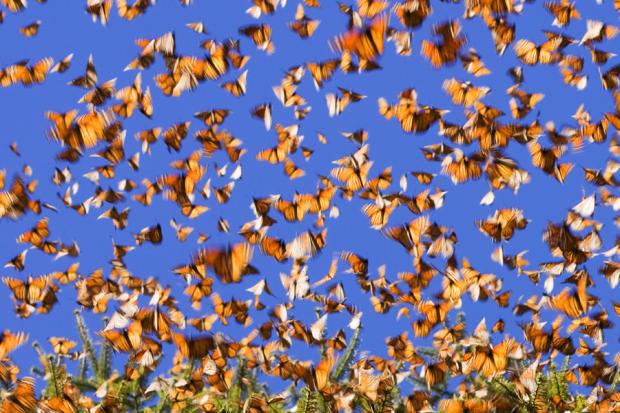 As many of you might have noticed, swarms of painted ladies made way across California recently as they migrated from the South to their new habitats for spring. I remember driving from the 241 highway and seeing hundreds of butterflies heading North over us, barely hiding our front view window. Although it might be a tad bit overwhelming for those who aren't fond of insects, it's definitely a sight worth seeing.
California Adventure's Food and Wine Festival
For those Disney passholders and occasional goers, spring is the best time of year to visit the Happiest Place on Earth… or its neighbor, California Adventure. Along with the shorter lines, you can use that extra free time to explore the annual Food and Wine Festival. It's held at the park from March 1 to April 23 and has the best seasonal foods Disney has to offer. From artichoke toast to salt and vinegar parmesan chicken wings, there's something everyone can try.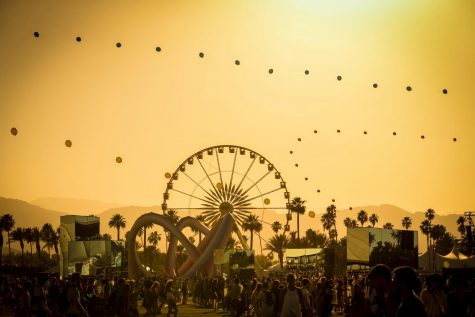 Music Festivals
California, or more specifically: Palm Springs, is home to a variety of popular music festivals that are held during the spring such as Coachella and Stagecoach. If you're a fan of concerts, food, and spending time with your friends then you might want to try out one of these festivals this spring. Tickets may be pricey, but it's worth the experience if you're looking for something fun to do before summer begins.