Why YouTuber James Charles is "Cancelled"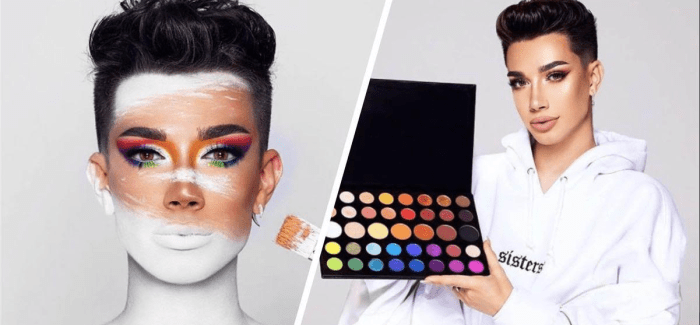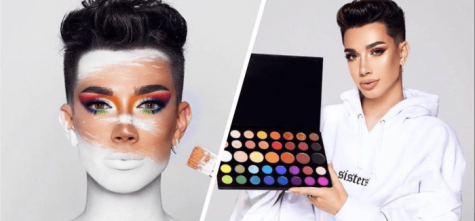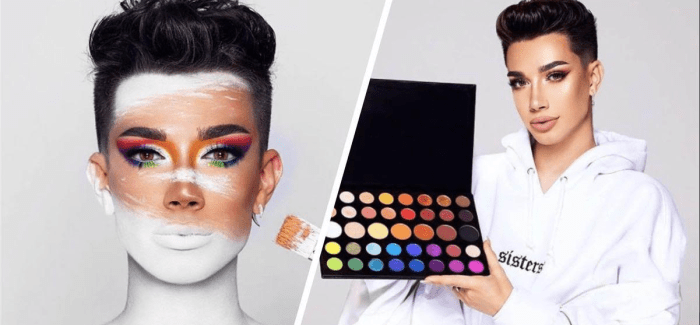 This past weekend has been a very eventful one for the beauty community on YouTube. The once most subscribed beauty guru, James Charles, was caught in his biggest "sister scandal" and has since been "cancelled" (rejected) by the masses. After losing over 2 million subscribers and being unfollowed by big names such as: Jeffree Star, Kylie Jenner, Shawn Mendes, Demi Lovato, and many more, I'm fairly interested to see how James is going to comeback from this messy ordeal. Here are the events leading to his downfall: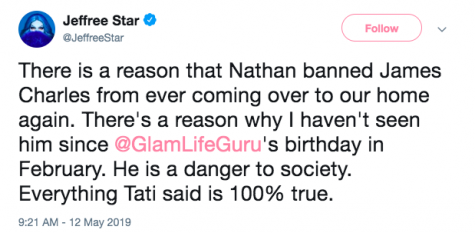 James Charles has been one of the most successful, yet controversial, influencers who entered the YouTube game no more than a couple years ago. He was the first male "Covergirl" in 2016, following his viral senior portraits and has been blowing up on social media since. Just last November, James released his first makeup palette with Morphe and has made millions from the product. Gaining over 16 million subscribers on YouTube (mainly consisting of impressionable teenagers), how could someone so popular and successful get so much hate in less than 24 hours? Here's the tea:
James has always been a controversial YouTuber, and although some may debate that most people have accepted his big personality from day one, opinions on him have always been almost unsure or "iffy." Since there has been a lack of scandals, or evidence, as of late to back up the negative opinions about James, most people have been quiet and let his young fans enjoy their beauty guru fix by watching his videos. Then came Coachella where everything went down.
The first scandal has to do with Gage Gomez, an aspiring model. To keep the story short, Gage had been bi-curious and wanted to get to know James via direct messages. As he went with him to Coachella, he allegedly led James into thinking he was into him and later confessed he had no feelings for him and was straight. After James angrily subtweeted about Gage, Gage decided to make two YouTube videos to clear his name and explain his side of the story. This opened up the allegation that James is a borderline predator that tries to "crack" straight men's sexuality for his own personal benefit.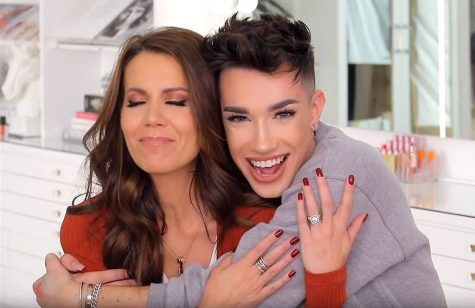 James also promoted Sugar Bear Hair sleeping gummies to his young fans during Coachella for "extra security," AKA: VIP access. The problem with this is it was the breaking point for one of his closest friends and mentor, Tati Westbrook, who owns Halo Beauty (Sugar Bear Hair's main competitor). Westbrook then made 40 minute long video–which is cleverly titled Bye Sister–explaining everything she and her husband have done for James just to get backstabbed and humiliated with his Sugar Bear Hair ad. She also went into further detail with his predatory behavior with straight men and his toxic mentality when it came to his newfound fame and fortune that he earned at such a young age, thanks to major help from Tati.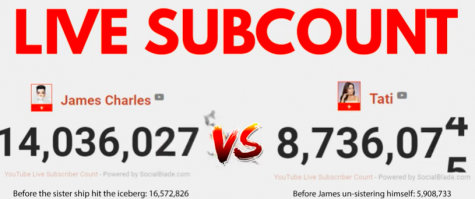 You can find all the details in Tati's video as there are many more layers to this story than I can possibly touch on in one article. Since her video, James has responded with what many say to be an emotionless 8 minute "apology" just to negate it after posting to his snapchat insinuating that he was inconvenienced by "stuff" he had to deal with before being 2 hours late to a meet and greet in Australia. Tati has gained over 3 million subscribers while James has lost over 2 million. So, whose side are you on? Team Tati or Team James?
For More Information, Visit the Following Links: