How To Survive Senior Year
Graduation is merely 10 months away, and the class of 2020 cannot wait any longer! It's senior season, so here's some tips on how to make it through the last and final year at Canyon.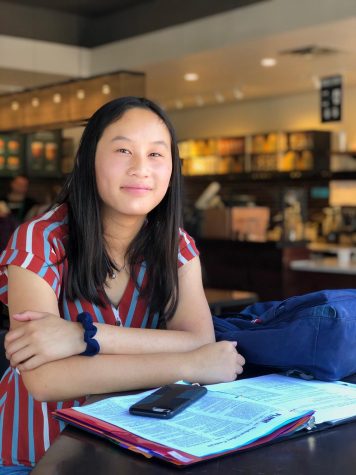 Many seniors tend to get senioritis. This is when they tend to skip school, ditch classes throughout the day, or both. It's typically caused by a loss of motivation because they think this year is all about having fun or how "school is lame."  Inevitably, it leads to the downfall of academics, athletics, activities, or more for the student.
  When asked what is keeping her going this last year at CHS, senior, Sandy Nguyenphuoc, said, "The fact that all my hard work will be paid off when we go to college." She also explained how she's changing her habits this year to not catch senioritis. Nguyenphuoc said, "I'm planning on sleeping earlier this year and doing my homework the day of instead of the day after."
  Another senior, Samantha Muniz gave advice to the underclassmen by saying, "don't overthink everything 'cause that's really going to stress you out… high school moves really fast!" This advice is recommended by various seniors saying it will ruin your experience if you over analyze everything; just go with the flow, and everything will eventually fall into place. Talking about what will keep her going her final year, she said, "My family and the idea that I'm going to be someone out of high school. I'm not just going to be some girl walking in the hallways. I'm gonna be… someone." 
  Now is not the time to let people ruin plans or moods. Now is not the time to gossip about who is going to what college or not going to college. Now is not the time to bring others down to make others feel good about themselves. Now is the time to be true to yourself, find your passion, love your friends and family, and enjoy being a kid one last year.
  Senior year is the last chance for the class of 2020 to make their mark here, do good deeds for the community, and just appreciate their time. The most important advice is to focus on the main goal in life, not the little ones like what college you go to, but rather "what do I want to be when I'm older?" or "how am I going to help this world?". 
  Wishing the best of luck to the class of 2020. It's almost time to go out in the real world, seniors. Make every second count this year!