Devastation Caused by Hurricane Dorian in the Bahamas
  Hurricane Dorian began its rampage on Aug. 28 in the Virgin Islands as a Category 1, quickly moving up in the rankings to a Category 4 in just two days, winds reaching 130 mph.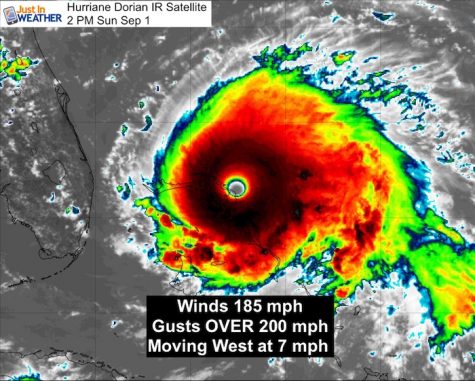 Dorian's next victim was the Bahamas, making landfall another two days later as a Category 5, winds at 185 mph. And, although hurricanes tend to move from 10-35 mph, Dorian appeared to have parked itself in the Bahamas for over a day, with a constant bombardment of wind and rain, destroying houses and flooding streets.
  "At least 43 are dead," said NBC News article Over 1,000 Bahamas residents evacuated after Dorian as food, supplies are brought in by Dennis Romero. "But that number was expected to grow as more than 6,600 people were missing." 1
  Many Bahamians thought they could stay and wait it out until it passed, but it soon became known that that was not the case.
  "'We made all the preparations that we could and I thought we would just sit and wait,'" said Dr. Crystal deGregory in Insider article Hurricane Dorian left at least 40 dead and 70,000 homeless in the Bahamas, and recovery efforts have devolved into 'chaos' by Ellen Cranley. "'But as the news came in from Abaco we knew that this was going to be something that was different about this storm, that it would be unlike any storm that any probably living Bahamian have ever faced before.'" 2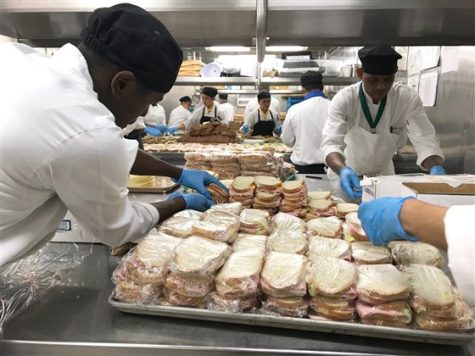 Fortunately, in the midst of all this destruction and suffering, there is a happy story. The celebrity cruise ship Celebrity Equinox, when hearing of the distress and hardship in the Bahamas, decided they had to help.
  So that's what they did: kitchen staff making roughly 10,000 meals, passengers packing them for the survivors, and, "even children ─," said NBC News Article After Hurricane Dorian, Celebrity cruise ship in Bahamas reroutes to deliver food, aid by Mariana Henninger and Erik Ortiz. "Tasked with writing personalized cards to cheer up the victims ─ pitched in." 3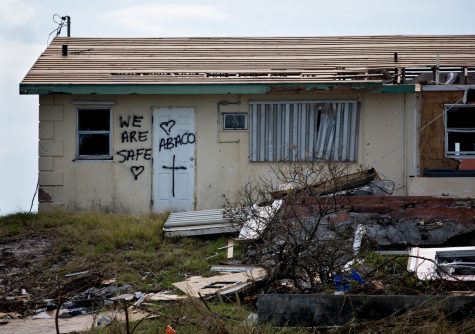 Currently, food and water is scarce, and many are still without electricity. So, people are trying to evacuate the Bahamas; most because they've been made homeless by Dorian. Even the lucky few who still have their homes are still having to leave because of the shortage of food and water. This being the most destructive hurricane that the Bahamas have ever seen, it is uncertain when the food, water and electricity problem will be solved, and even more uncertain when the Bahamians lives will get back to normal.
1.
https://www.nbcnews.com/news/us-news/over-1-000-bahamas-residents-evacuated-after-dorian-food-supplies-n1051126
2. https://www.insider.com/hurricane-damage-recovery-photos-what-is-happening-2019-9#residents-said-the-recovery-efforts-are-in-shambles-and-theyre-growing-increasingly-fearful-of-catching-diseases-or-running-out-of-food-and-water-4 
3. https://www.nbcnews.com/news/world/after-hurricane-dorian-celebrity-cruise-ship-bahamas-reroutes-deliver-food-n1050796