Look Mom, I Can Fly
     Travis Scott is one of the most creative minds in the music industry today, and recently he came out with the "documentary" Look Mom, I Can Fly. In classic Travis fashion, the documentary creates an unmatched aesthetic that seems to give you a second hand high. The movie itself is only an hour and about 45 minutes long but it's action packed and gives the watches something they won't soon forget.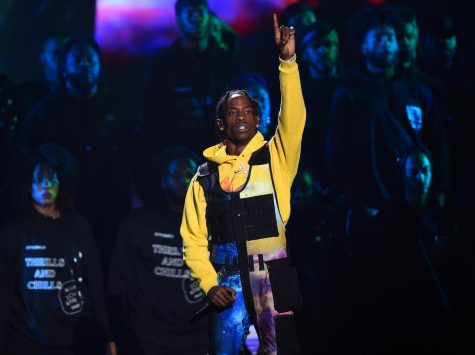 The main thing to note on this movie is that it's a very different approach to a documentary. Although it does give you a deeper dive into the mind of the superstar Travis Scott, the way it is filmed and edited is just different. Shot by RAYSKURRUPTEDMIND, an internet film and photography star, each scene gives you a different kind of trip. As for what the documentary covers, it covers subjects like family, his childhood, a front row seat into the making of #1 album ASTROWORLD, and, maybe the most prominent, his relationship with fans and controversy at his shows.
     His love and compassion for his daughter, Stormi, is on full display as there are scenes of him holding her and talking to her before shows. The one thing that seemed to be out of the movie altogether was girlfriend, Kylie Jenner. Travis the family man is plastered all over this movie.
His childhood is also huge as he revisits his old house where he was raised and  gets gifted the honor of Travis Scott day in Houston. Clips of him rapping on a ride at Astroworld (a now closed down six flags that he named the project after) and coming home to throw the ASTROWORLD festival.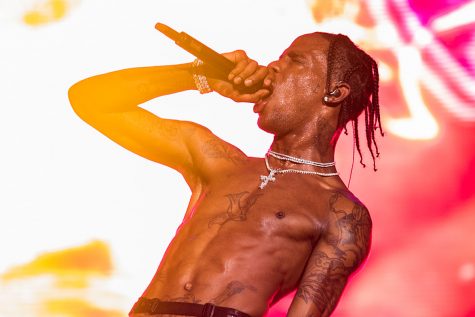 Some of the most entertaining parts of the movie where the ones that gave you a behind the scenes look at the recording of his album. It shows his real love for music and genius ear for what works and doesn't. How he reacts when he gets a song just right, is priceless. He jumps on tables, runs around his house, kisses his daughter, and screams.
Probably the most prominent theme in the movie is his relationship with his fans. Travis has famous amassed nothing short of a cult following that seems to have a personal connection with the artist. His shows are nothing short of a riot. This outright insanity has lead to countless injuries, but the fans don't care, as one says, "He will notice you. You just put that energy in and it just changes your life. It just makes you feel like you can go crazy and no one judges you."
Overall I thoroughly enjoyed an inside look at the artistic genius of one Travis Scott.