Drama Dance-a-thon 2019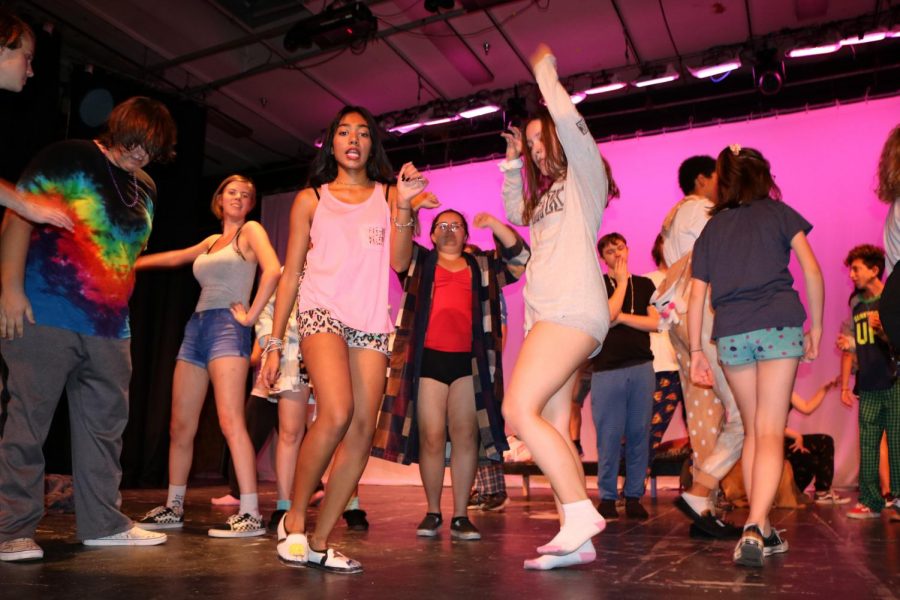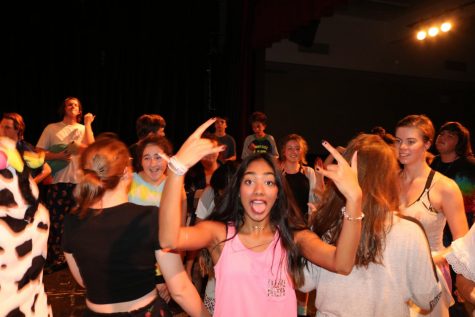 On Saturday, September 28, Canyon's drama program had their biggest fundraiser of the year: Dance-a-thon. The premise is that each student collects pledges from friends and family members, and then dances for 10 hours at the event. Each student is to aim for around $100 donated in order to keep the drama program running at full capacity.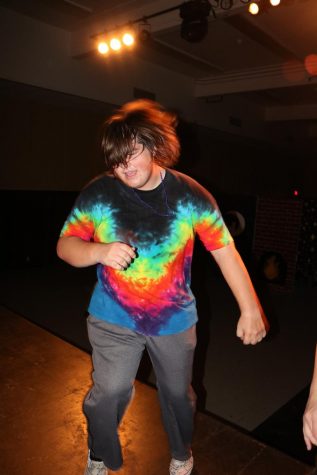 This year's theme was Dance-a-yawn, or PJ party themed. Students dressed up in pajamas, and decorated the cafeteria stage with blankets, pillows, and stuffed animals. Members of the drama club stayed after school for six hours the previous day in order to build platforms, stairs, and walls to make the cafeteria an optimal dancing space. The flats were each painted by a group of student, with sleep-themed topics ranging from counting sheep, a teddy bear, and an intricately painted meme of Spongebob sleeping. 
  Participants began to arrive at noon, with their collected donation money and some food for the potluck in tow. Dancing began straight away. Each senior in the program gets to create an hour-long playlist, so everyone was happily bopping along to well-loved favorites such as "Party in the USA", and, "Hot Chocolate", from the 2004 kids movie, The Polar Express.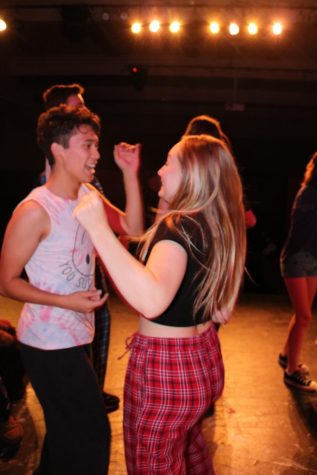 The dancing continued for 9 more hours, with hourly 10-minute breaks, and a stop for dinner. Even though it's physically exhausting, this is one of the most well-loved drama events in the whole year. "Dance-a-thon is really one of my favorite parts of the year. Everyone is having such a great time because it's really one of the few times that you can totally disregard judgement" said junior Eli Metoyer. 
  As the evening wound down, and the dancing turned more into swaying, you could feel the loving atmosphere. Drama had been successful in raising money for the school year, and all the members of the program had surely had a night to remember. Senior Hannah Cliburn reminisce on her many years of Dance-a-ton, "[It's] a way for everyone in drama to come together and bind. It's been one of the highlights of my year since freshman year. I get close to so many [new] people during danceathon, and I encourage anyone who is curious to participate, because you will have fun!"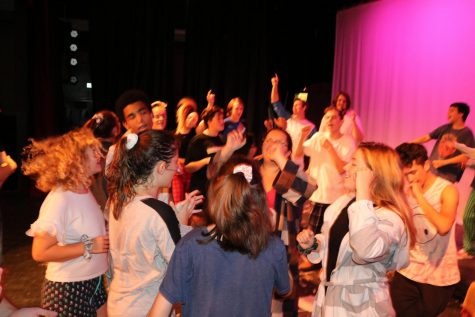 Make sure to come and see CHS Drama's productions of Little Shop of Horrors Nov. 5-8 and The Little Prince Nov. 19-22!