Kanye West- A Man of Many Controversies
       Kanye West might be the most controversial artist of the last ten years, and his controversies don't seem to be ending anytime soon. After delaying his new gospel album "Jesus is King" again last weekend, and never releasing his album "Yahndi", West's fans are growing restless and sometimes even frustrated. In the spirit of this, here is a list of some of the controversies that Mr. West has had over the years, as well as the great music that continued.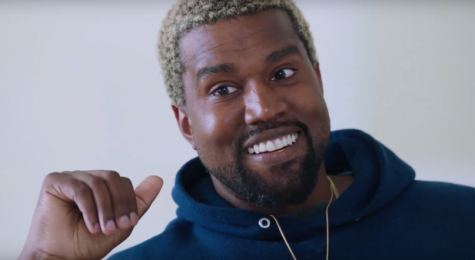 Yezzy's controversies started with one of the most famous lines of the past twenty years, "Beyoncé had one of the greatest music videos of all time". On September 13, 2009 after pop singer Taylor Swift won the best music video over Beyoncé at the MTV Video Music Awards West somehow got on the stage, took the microphone and told the crowd that Taylor didn't deserve the award. Pretty bad, right? Maybe even career ending for some artists, but in classic Kanye fashion, he released what some would call the greatest album of the past 20 years, "My Beautiful Dark Twisted Fantasy".
           On December of 2013, Ye was having his own artistic rebirth. He was having a one person rebellion against the norm. After the release of his most ambitious album yet, "Yeesus", West was in a heated argument against Nike. He believed Nike wanted him for his name rather than his ideas. What came from him moving on from Nike and becoming part of Adidas, was the beginning of somewhat of an empire in the fashion world. 
          February 9th, 2016 was one of the weirdest controversies that West has ever been a part of. In preparation of his album "The Life of Pablo" he released a single titled Facts. In this song he would rap sitirical lines about Bill Cosby's sexual assault charges like "Does anybody feel bad for Bill Cosby, did he forget the names just like Steve Harvey?". Later West, with absolutely no context, would tweet out "BILL COSBY IS INNOCENT!!!!!!!!". The public anger surrounding this comment would lead to one of the biggest West controversies yet.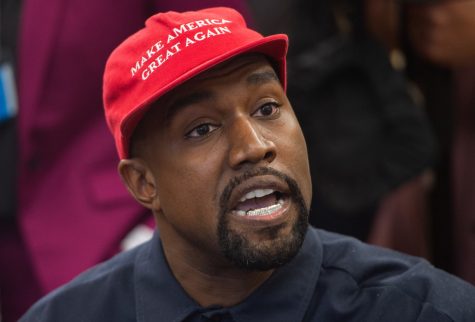 While on his tour for "The Life of Pablo" West started ranting randomly rather than performing. This was most evident when he told a crowd that he was voting for Republican president Donald Trump and started bashing long time friend and mentor Jay-Z about "not calling the police" after Kim Kardashian was robbed in a show on November of 2016. After the show West ended the tour and was on psychiatric hold.
       The most recent great controversy that West has endured was probably his most prominent one, his infamous MTV rant on May 1st, 2018. When on MTV he had a crazed "off meds" rant about how African Americans need to get out of the "Slavery state of mind" and how "400 years of slavery sounds like a choice to me". He supported this claim by using fake Harriet Tubman quotes. After this controversy he released the album "Ye" that tackled his mental health and disorders such as Bipolar Disorder. 
      Everyone's life is full of controversies, and Kanye's life is the farthest thing from perfect. He has said and done some outrageous things, but is also an artistic genius.In an age where the world is more black and white than ever, maybe Kanye is gray, riddled with controversy but makes music many people love. If you want to listen to Kanye, listen to him.