Choir Fall Dessert Concert Review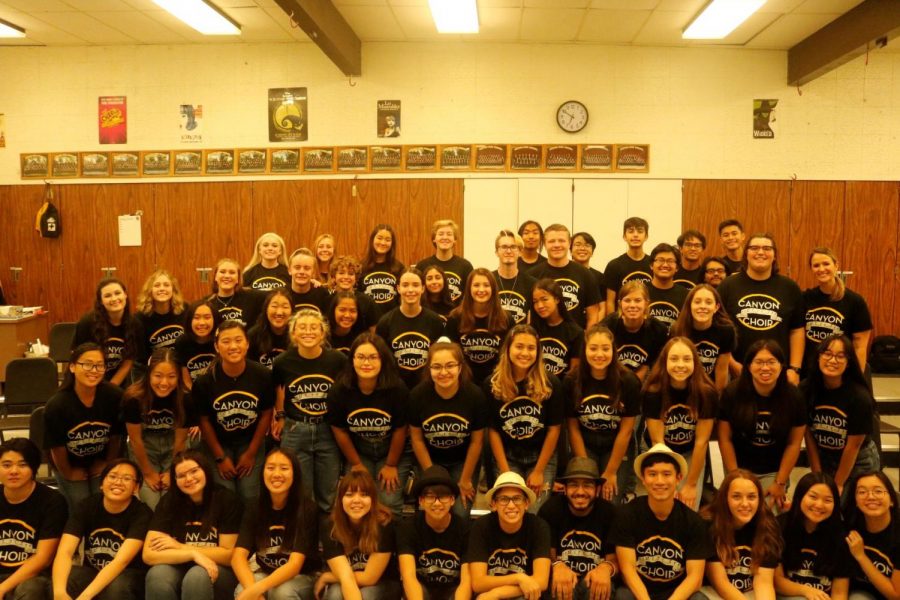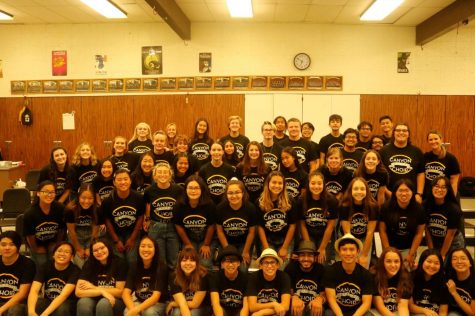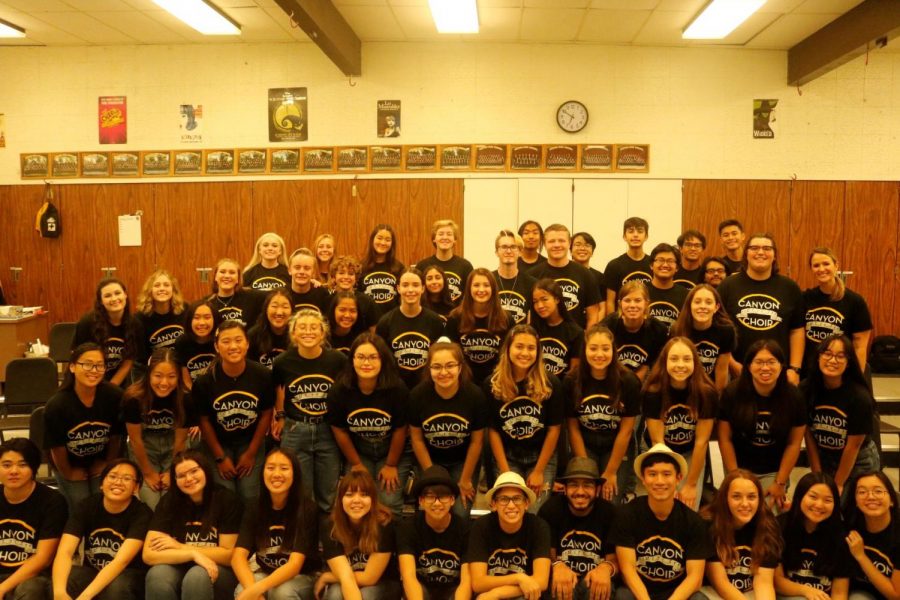 Canyon's Advanced Choirs are always exciting to watch. Both advanced choirs, Chamber Singers and Advanced Treble led by Mrs. May, performed on Thurs. Sept. 26. The concert was a laid back show, unlike the usual choir concerts where everyone dress up in suits and dresses. Instead the students wore jeans and choir t-shirts. This concert was a fundraiser for the Advanced Choir Tour along with Villa Park High School this spring to Ireland.
  Before the concert even began, students rushed around the choir room practicing solo parts, getting cookies to the dessert table and making sure everything looks just right to be on stage. Both choirs practiced in the cafeteria to get comfortable being in the spotlight. Afterwards a group picture was taken and students took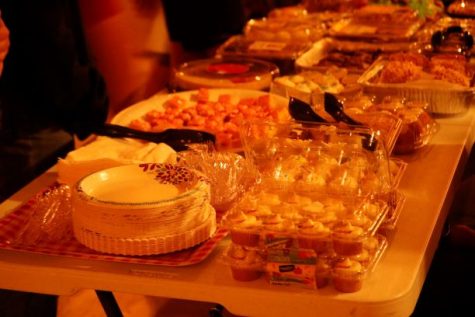 their places at different stations around the cafeteria to welcome the audience.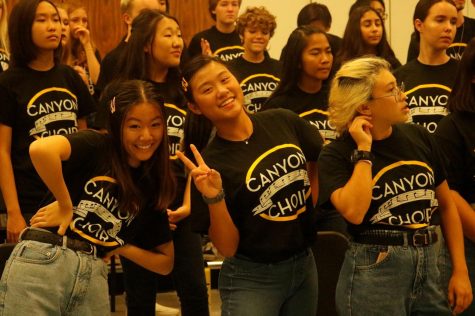 The audience was very responsive and so many friends and family showed up. Canyon teachers even showed up to the event to watch Canyon's choir students. Everyone seemed pleasantly surprised by the amount of audience members there were. After every performance there was a roar of applause and people screaming their friend's names and cheering them on during solos. It was a magical feeling to hear everyone so excited to hear music these students have been working so hard on.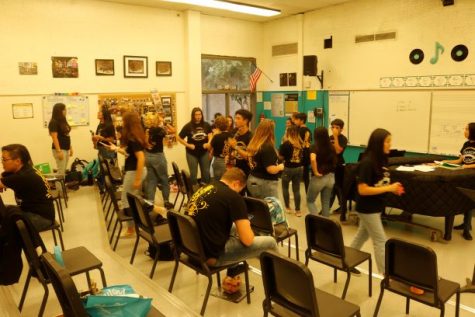 Both choirs performances where crowd pleasers. Chamber singers performed two songs. Le Baylero and A Red, Red Rose. Advanced treble performed only one song Per La Gloria. Both choirs sang beautifully and had such amazing stage presence that moved the audience. There were also about 20 solo groups/singers who performed everything from popular songs all the way to original compositions. It was way too hard to write about how amazing each song was but everyone performed beautifully and had such amazing voices. It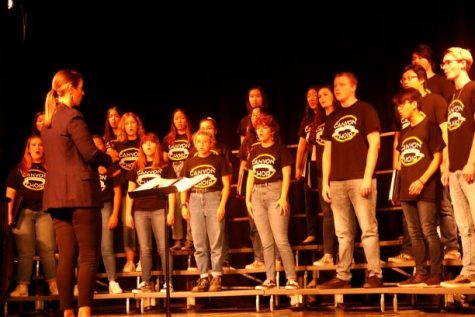 showcased how talented Canyon's advanced students are. 
  Students from each choir put together a raffle basket that included different themes such as self care. At the end of the night, two raffle tickets where pulled and two lucky winners got to take home a basket. The grand prize at the end was another raffle drawing for an all expenses paid trip for two on MLK weekend to the choice of either London, England or Paris, France. Whoever won was one lucky person! 
2019/2020 Choir Schedule:
Thurs. Sept. 26 Dessert Concert 

Wed. Dec. 18 & Thurs. Dec. 19 Winter Concert 

Teus. March 3 Spring Concert 

Sun. March 29- Tues. Apr. 7 Advance choir Ireland Tour

Thurs. May 21 & Fri. May 22 Pop Showcase