The Browns, the Most Confusing Team in the NFL
       In two off-seasons the Cleveland Browns went from the laughing stock of the NFL to a serious playoff team. The star studded team was the center of pre-season hype after trading for superstar wide out, Odell Beckham Jr. but the team has gotten off to a less than stellar start at 2 wins and 4 losses. So what's the problem with  the extremely talented Browns, was it the media's over estimation of the team, the forgettable sophomore season of QB Baker Mayfield, or poor coaching by rookie head coach Freddie Kitchens?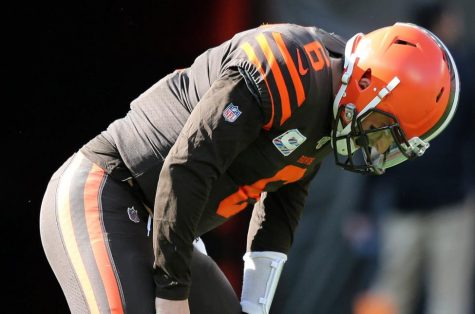 First things first,  this team is going to go at least 9-7; this team is just too good and talented to not win a lot of games. A weak last half of the season helps a lot as well, after the Patriots and Bills the Browns play the 0-6 Bengals twice, the 1-5 Dolphins, the 2-3-1 Cardinals and the 2-4 Steelers twice. Baker, who is by all means not playing well, is not a bust. Baker is a franchise quarterback for sure. He has one of the most accurate arms in the NFL, but the 25 interceptions in 20 games is very unsettling. He struggles greatly against good defenses and the Patriots are the number one defense in the league, so Baker will have a big test against New England. 
The media has not over-estimated this team. People like to look at things the way they are on paper and on paper this team should be one of the best in the NFL. They will pick it up but they just need to learn to play together. In a close loss to the Seahawks (who are 5-1) after a dropped ball that lead to an interception. Freddie Kitchens has not done a good job with this team, plain and simple. He hasn't taken advantage of the great amount of offensive and defensive talent at all, but the most important thing if your a Cleveland fan is to not panic. 
    If you are a Browns fan, DO NOT HIT THE PANIC BUTTON. You have too talented of a roster to not do well, this team is going to be fine and this organization has done a great job.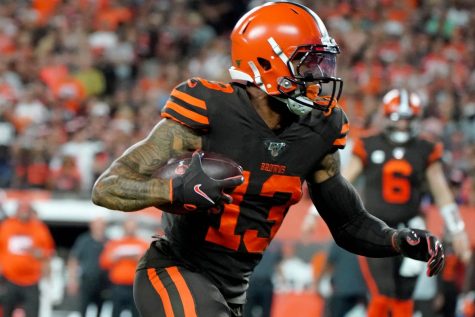 Baker is talented, Backham is great, Landry is awesome, Garrett is amazing, and Nick Chubb is very good. Fans are to quick to opinions now and the only advice I can give is to be patient, your team will be just fine.