A Day in the Life of Mr. Abercrombie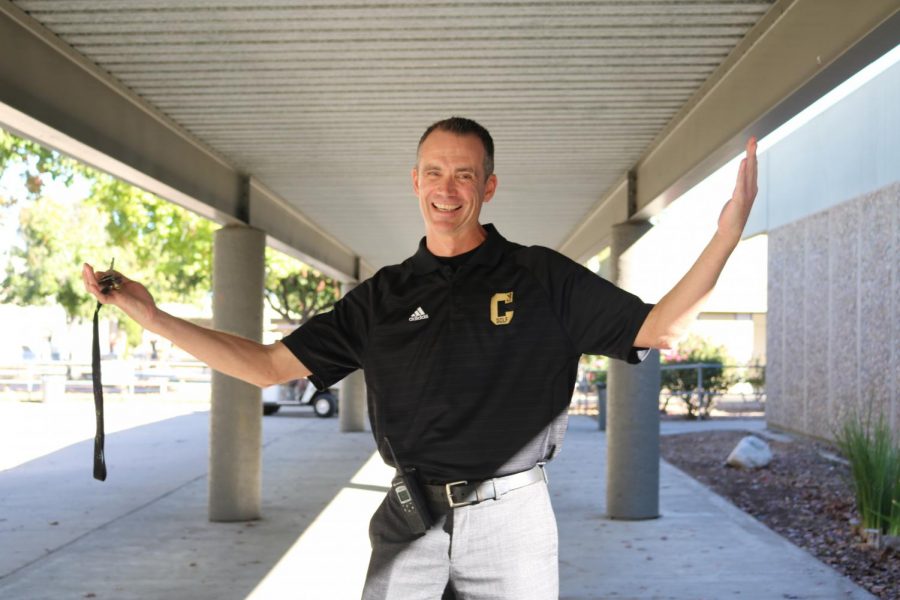 Principals are an important aspect of every school. They are the ones who make sure everything is running smoothly and people, for the most part, are content. Craig Abercrombie has been the principal of Canyon High School for years, and he has never fallen short as a remarkable principal. 
  Mr. Abercrombie starts his day off by greeting all the staff and responding to any emails he received throughout the night. Afterwards, he usually checks in with assistant principals, Dr. Suena Chang, Mr. David Mannen, and Mr. Brent Mc Kee, to see if they have any daily news on subjects such as discipline and staff news.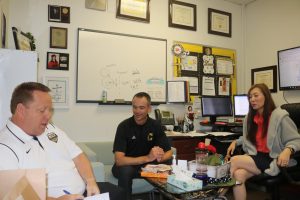 In addition to greeting students and staff, Mr. Abercrombie likes to check in on the construction for the "Measure S" project for Canyon. Managers of the construction and him have a meeting every Thursday to check progress and bring in any news for the students and parents of Canyon. He touched on the topic of problems occurring in the construction site such as a water pipe leak. 
  "We don't know when things like this are going to occur, but we have a good team that is quick on resolving any problems!" Mr. Abercrombie explained.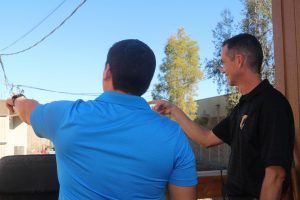 On Oct. 22, Mr. Abercrombie had a student tour given to a prospective student. Many schools have these student tours given by current students; however, Mr. Abercrombie was dedicated on giving a personal tour of all of Canyon High to the student. It is clear to say that he has a vision of Canyon that many do not see; he truly sees Canyon's potential and is willing to commit to making the school reach its peak success.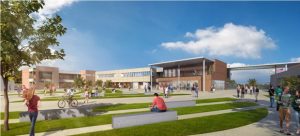 It is rare to see students of all kinds get along so easily with the administration at their school. At Canyon, it is a normal case! Going around to classes and seeing students progress in their education is a daily routine for Mr. Abercrombie. Whether it was a STEM class or a CTE class, he was greeted by all the students in an enthusiastic manner. This shows how keen he is on interacting and connecting with students. 
  "One of my main goals is to empower the students of Canyon," said Mr. Abercrombie during the student tour. He was especially proud mentioning all the student community projects that had been accomplished throughout the years. He is knowledgeable on all student extracurriculars and classes on campus. This allows him to give facts on the spot on Canyon to parents whenever needed.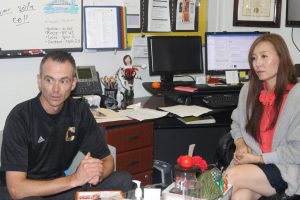 When asked about how he empowers those around him he said, "It's important to support [the staff and students'] success; to understand that it's good to take chances and experience failure without the fear of being judged." He also explained how important it is to create a "positive culture" where all people on campus are able to grow and prosper in the future. 
  Mr. Abercrombie is overall a humble man, who is focused on the happiness and success of staff, students, and parents of Canyon High.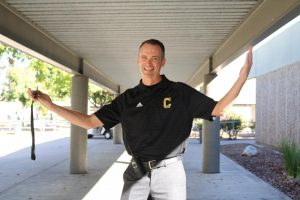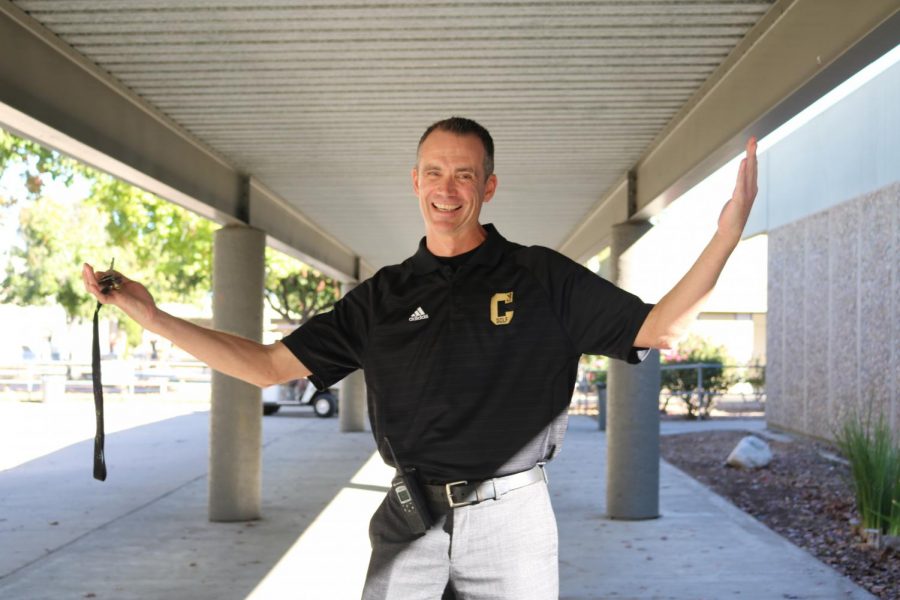 This school is lucky to have a principal who is all about empowering those around him. His goals include making the Canyon "C" logo a common place in the community, and for people to know that the success of this school "starts and stops with the students".