Homecoming Game 2019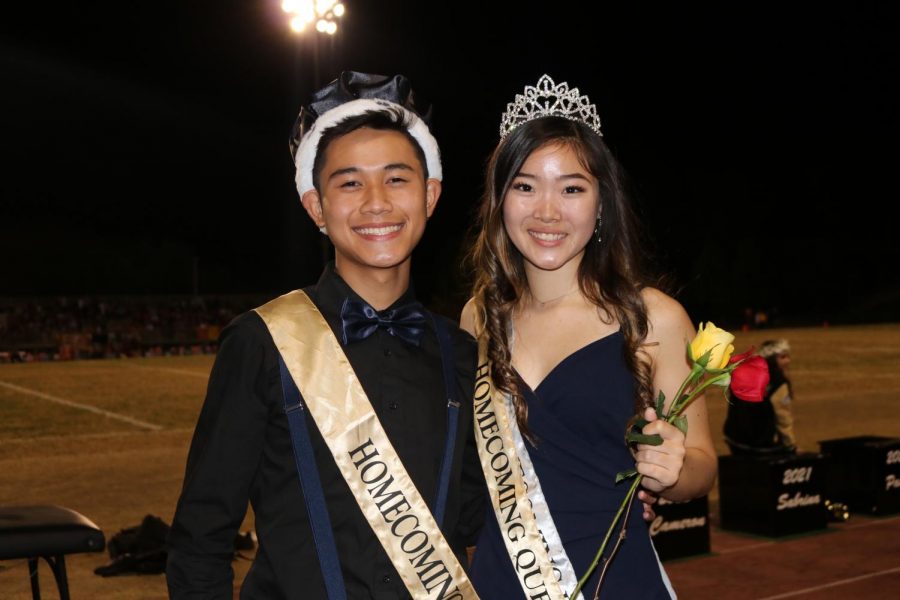 The Canyon High Boys Varsity Football played Él Modena on Friday, Oct. 25. The homecoming game themed "tribe colors" was filled with enthusiasm as Comanches cheered in the student section.
  The game began with a slow start with neither side scoring a touchdown until near the end of first quarter when the Él Modena Vanguards scored a rushing touchdown against the Canyon Comanches. The first quarter ended with 7-0 in favor of the Vanguards.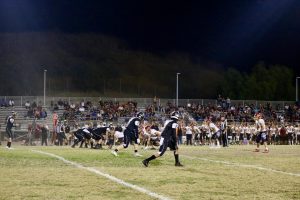 As more students began to fill in the student section from both sides, the teams began playing with more passion and drive to win. Comanches brought more ambition to the table with a stronger defense, but nonetheless, Vanguards scored another touchdown by the end of the second quarter. The score at halftime was 14-0 in favor of Vanguards. 
   At halftime, Canyon ASB brought the theme of "A Night in Paris" to life with a red carpet for the senior homecoming royalty to walk on. They had platforms for each of the girls, as homecoming king, Matthew Dang, sat at a table waiting for the queen to be announced. 
  As all the girls walked down the red carpet with their fathers, a short biography was given on each.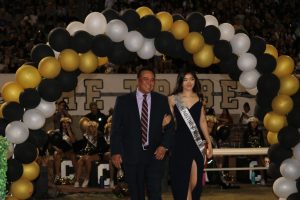 ASB also had a fellow student dress as a mime, to give the "Paris" feeling, and hand out red roses to all the nominees. The last gold rose would go to the winner.
 Senior, Mia Farrell was announced homecoming queen. She was given a crown and a sash as Dang joined her for pictures. The students were equally supportive of each candidate, cheering for each one just as loud as the other. The girls also supported Farrell as she was announced as queen.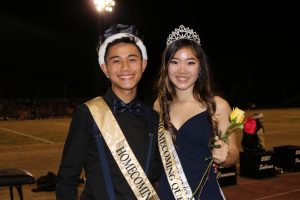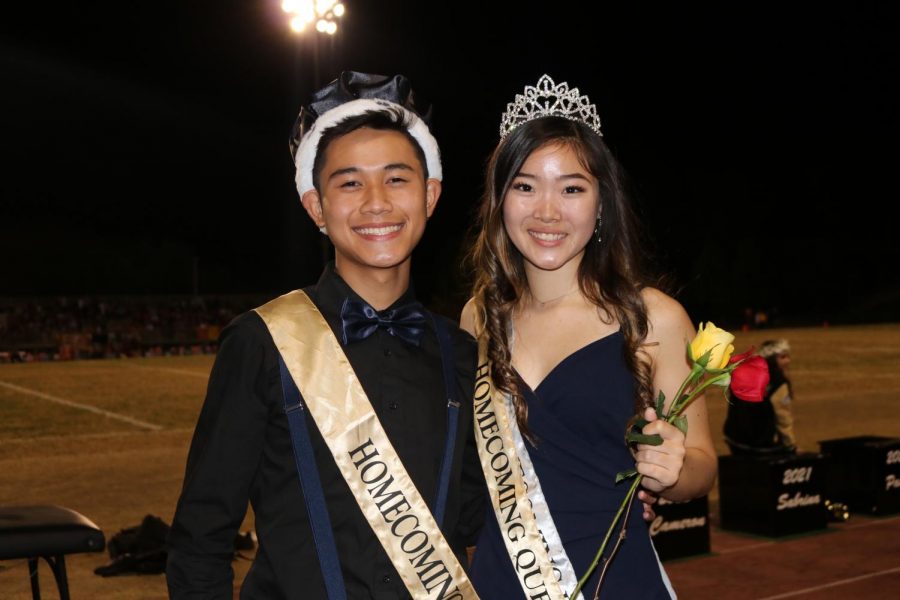 The student section was overall extremely cheerful with Canyon's band and drumline adding more buildup to the overall hype. ASB did an amazing job getting the crowd to get loud to support our team as they played. They also were extremely diligent and detail-oriented on all there planning with the halftime festivities. 
  Third quarter the Vanguards started strong, scoring two rushing touchdowns. Fourth quarter they also got through the Comanches to score another touchdown, but Canyon was not ready to give up just yet. They made an amazing comeback, scoring three touchdowns.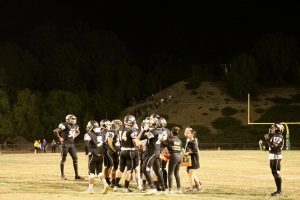 In the end the Comanches fell short to the Vanguards with a score of 42-18. Nonetheless, the football team gave it their best for the 2019 Homecoming Game.