Canyon Signing Day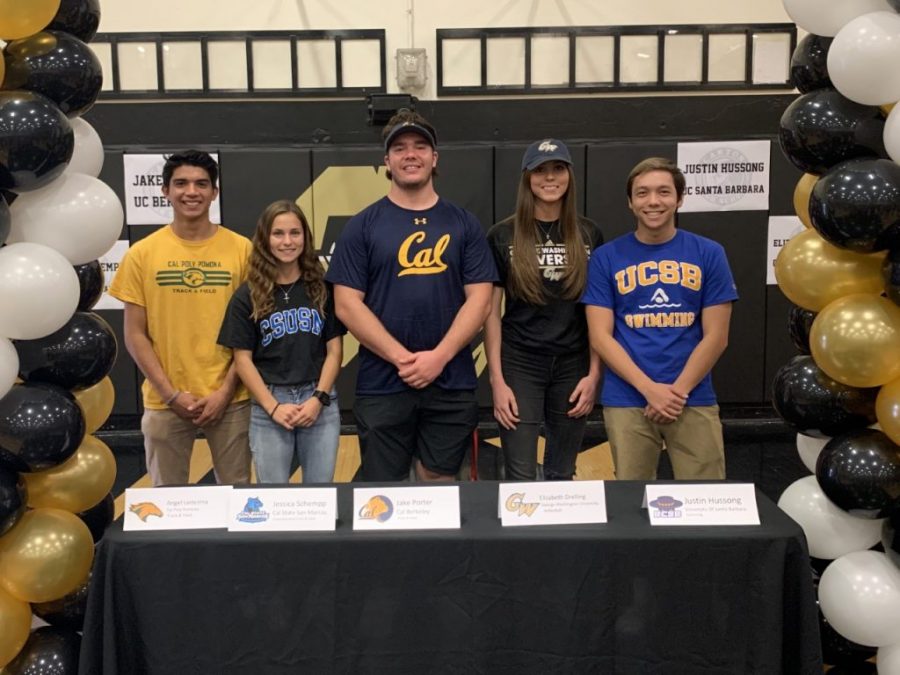 Last week on Nov. 13th, five Canyon athletes signed a commitment to compete  at the college level in the Canyon high School gym.  A horde of students gathered around the overachiever, cheering on and congratulating their friends. The signers were Justin Hussong, Elizabeth Drelling, Jake Porter, Angel Ledezma and Jessica Schempp.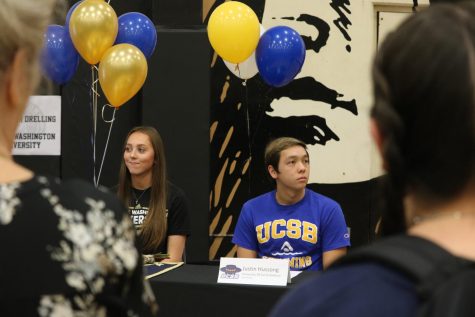 Justin Hussong has signed to swim at University of California Santa Barbara, which he has received an athletic scholarship to attend. He has played varsity Swim at Canyon for four years. He has also succeeded academically, with a 4.0 unweighted GPA. At the signing, he was joined by his coach, Steve Anderson, and his parents. Hussong said he would "like to thank them for all the time and energy they put in and the sacrifices they made to make my dream come true."
Elizabeth Drelling signed to play volleyball at George Washington University, where she too has earned an academic scholarship to attend.  She played four years of  varsity Volleyball as an outside hitter at Canyon. She received top of the tribe twice, and is studying business at GWU. Her parents, grandparents, and Coach Peacock attended the signing for her. She have thanks to Coach Peacock for training her and Reed Smoke for always cheering her on at every game.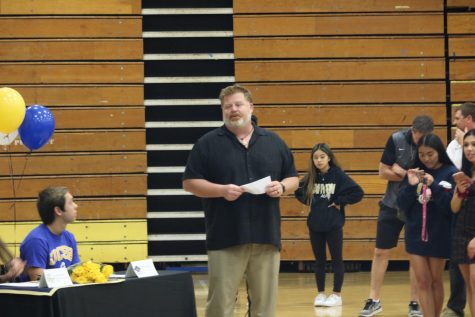 Jake Porter signed to play Track and Field at California State University, where yes, he to received an academic scholarship. porter is a CHS record holder for shot-put and discus, and he is a varsity player. He is a four-year scholar athlete and is studying business at CSU. He gave special thanks to God, Coach Chris Anderson, and his parents.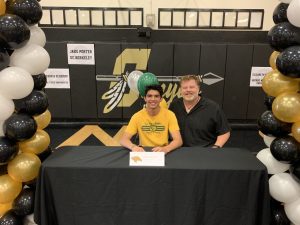 Angel Ledezma signed for Cal Poly Pomona, where he'll study landscape architecture, on an athletic scholarship. Lezedma is 3 year varsity Jumper and Sprinter for the Canyon Track and Field team.He has been named a few different kinds off MVP, and he has won league finals.  The accomplished athlete gave special thanks to Coach Chris Anderson and Coach Sam Morales.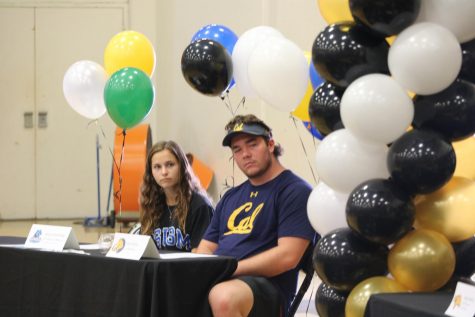 Jessica Schempp committed to playing Track and Field at California State University, San Marco, where she will study Liberal Arts.  She is a two years varsity distacne runner, and won the Most Improved award twice. She earned Top of the Tribe every year she has been at Canyon, keeping a 4.0 GPA. Schempp also said, "I'd love to give thanks to the unconditional support and hard work encouraged from my teammates and coaches throughout the years. As well as to my friends and boyfriend who have cheered me on through this journey".
Everyone is very excited for the future of these inspiring young athletes. Who know what their future holds, but if their time a Canyon is any indication, it's looking bright!