Bolivian President Resigns, Finds Asylum in Mexico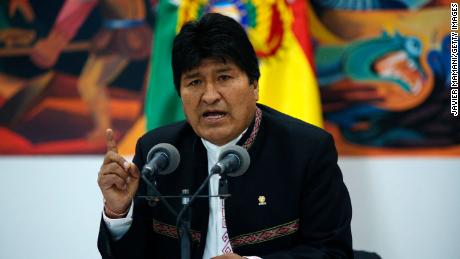 On Sunday, November 10th, Bolivian President Evo Morales publicly resigned amid nationwide protests and accusations of election fraud. Morales was the nation's first indigenous president, holding the office for 14 years and creating a new Bolivian constitution.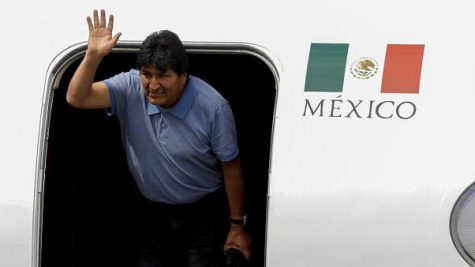 Morales won the Bolivian election by over 10% of votes in October. However, there was widespread sentiment that the election results were corrupted by the government. According to the BBC article, "Bolivian President Evo Morales resigns amid election protests", after the election, the national counting of votes stopped for 24 hours before the results were announced. On November 10th, the Organization of American States, an American organization that monitors democracy in the Western Hemisphere, said it had "found evidence of wide-scale data manipulation, and could not certify the result of the previous polls."
  Following the announcement of Morales' win, weeks of nationwide protest ravaged Bolivia. The same BBC article reported protesters burning down the homes of political figures, and at least three people were reported dead. Morales resigned following pressure from the military in order to restore peace in the country. The army chief, General Williams Kaliman, urged Morales to resign "to allow for pacification and the maintaining of stability".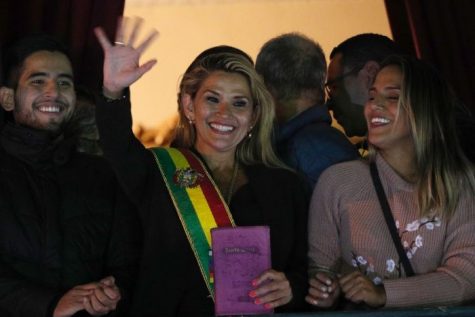 Evo Morales left for Mexico the day after his resignation, as the Mexican government had granted him political asylum after his outing. In his absence, Bolivian politician Jeanine Añez promoted herself to the head of the Senate, a position that puts her in line to be president, since both Morales and his vice president had resigned. The Los Angeles Times article, "As Morales Arrives in Mexico, Bolivian Opposition Senator Declares Herself Interim President" reported that "No legal quorum of lawmakers approved her move, and she took no oath of office. But the United States, which has long opposed Morales for his socialist policies, appeared to recognize Añez as interim president." Michael G. Kozak, acting assistant secretary for the State Department's Bureau of Western Hemisphere Affairs, tweeted the following Tuesday that the US looks forward to working with Añez as they work to put in place free and democtratic elections.
  Evo Morales continued to protest the political outing, joined by the leaders of other major South American countries. Both the Cuban and Venezuelan presidents publicly voiced their support for Morales. The same Los Angeles Times article wrote how upon arriving in Mexico, Morales denounced violence in his Bolivia, and announced he will not stop fighting for equality. "Thanks to Mexico, to its authorities," he said. "But I also want to tell you that as long as we are alive, we will continue in politics…. And we are sure that people have the right to liberate themselves."
https://www.bbc.com/news/world-latin-america-50370013 
https://www.latimes.com/world-nation/story/2019-11-12/ex-bolivian-leader-evo-morales-arrives-in-mexico