New Device for Police is Out of a Batman Comic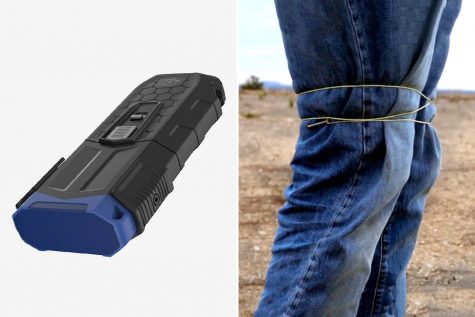 The BolaWrap 100, which is being tested by police, is a short-range device that fires an eight-foot-long Kevlar cable with hooks on each end that wraps around a persons legs or arms.
  It allows for the disablement of the person without killing them, serving as another alternative to a gun. The BolaWrap device is similar to a taser in that it is non-lethal, it has to be fired at short-range (10-25 ft. in the BolaWrap's case), and it uses cartridges.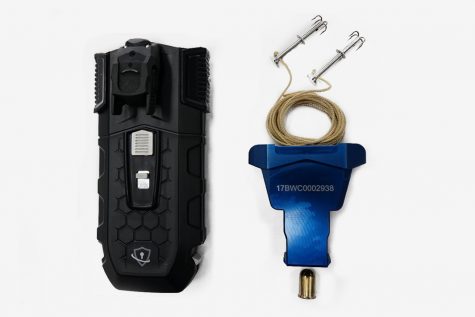 But the BolaWrap relies solely on the Kevlar cable being wrapped around the person's legs or arms, unlike the taser which uses painful electric shock to subdue a suspect. The barbs on the end of the cable are said to sting slightly if they puncture the skin. They also may increasingly hurt if the suspect were to attempt to quickly pull off the cable by force. However, this inadvertent discomfort is not an intentional result of the BolaWrap.
  But the BolaWrap would only be used in certain circumstances. LA Times article LAPD takes a page from Batman, testing device that uses tethers that wrap suspects' bodies by Mark Puente said, "the BolaWrap is not something officers would use to counter suspects with firearms, but it could be used against knives or other objects, numerous police officials told The Times."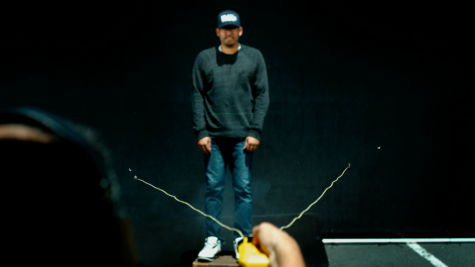 Chief operating officer at Wrap Technologies (the company responsible for the BolaWrap 100) and retired assistant sheriff with the L.A. Sheriff's Department said, "this is a restraint device. This is meant to put time and distance between the officer."
  Many U.S. police departments are testing this device or have already bought them. Some police departments have even begun training officers and using them on the street. For officers with the BolaWrap at their side, it serves as another non-violent option for them to use.
https://www.latimes.com/california/story/2019-12-03/lapd-new-restraint-device