Choir Concert-December 6, 2019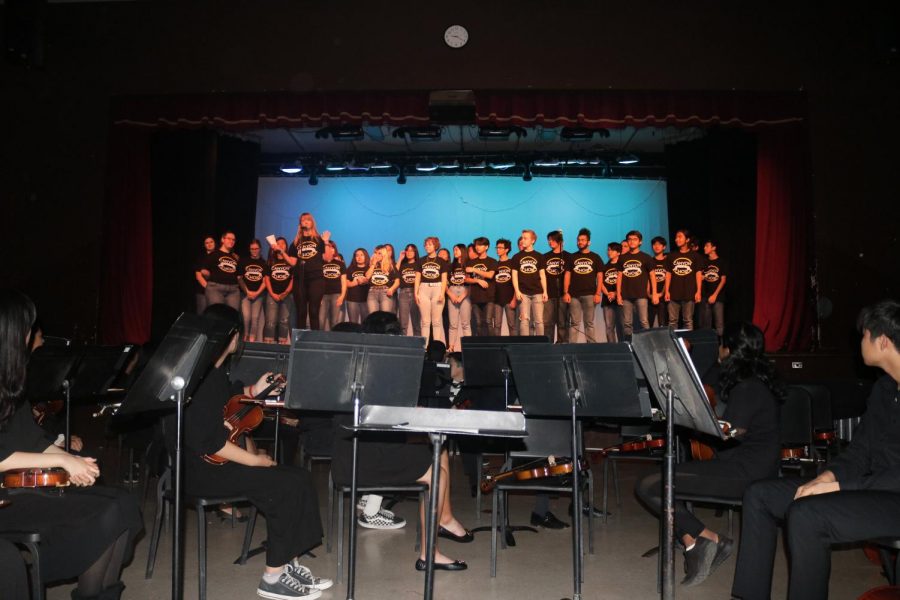 Last Friday during first and third period, amazing performances and clapping rang out in the Canyon High School cafeteria. The lights were off, the stage was lit, and the arts were showcased. There were performances from orchestra, choir, drama, and dance. These were all previews of concerts and larger events for each of those.
The Canyon orchestra performed two songs, with the sound of elegant violins filling the room. Canyon choir performed "Holly Jolly" as appropriate for December, and a barber shop group of a few boys sang their own song. Drama showed off two previews of two of their fall plays: The Little Prince and Little Shop of Horrors, the first being based off a children's book and the latter being a musical. Dance had two dances performed, both choreographed by Canyon students. With music, in the background, the dances were sights to behold, being complex and definitely subject to different interpretations. During all this, Canyon students sat in the background, quietly observing the stunning events happening in front of them.
Want to see more? Go support the arts and your fellow students by going to concerts or spreading the word! Remember, this was just a taste of the amazing performances the Canyon Students will have for you soon!