Playboi Carti
      The world of music has seen a big turn over the past few years as there has never been so much accessibility to new sounds and artists. Soundcloud has emerged as the new playing field for some of the best musical talent in the world. Playboi Carti is a headliner of this generation, as he first released his songs under pseudonym Sir Cartier. Most songs released at this time were deleted off the platform, SoundCloud" but the Atlanta rapper gained traction from the unique sounding tracks like "Broke Boi" and "Fetti". Carti's career was taken to the next level when after he met A-list celebrity A$AP Rocky at a fashion show.
      Rocky loved the vision that Carti had in fashion and music as he signed him to his label "AWGE" and would frequently mentor him. Carti would then drop a mixtape that would be wildly popular, with psychedelic instrumentals over Carti's mumble rap. His chemistry with producer Pierre Bourne is infectious and is also one of the highlights of the mixtape. A classic in the Soundcloud Rap sub-genre, his self titled mixtape is jam packed with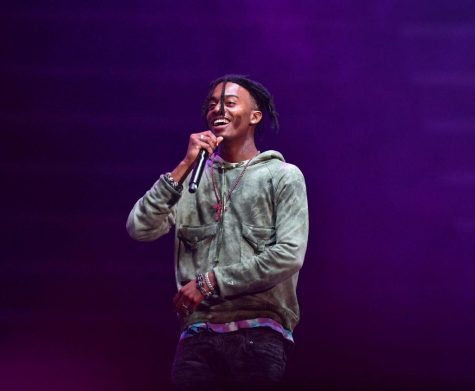 hits such as "Magnolia" and "Wokeuplikethis", the mixtape also includes some of my favorite songs of 2017 like the slow and beautiful "Flex" and the exciting "New Choppa". Carti had not only made his name in music, but also in fashion. Carti is a modern fashion guru who has modeled for Virgil Abloh's Off-White and designed for Vlone. 
    The Atlanta native's fame would only grow as he would appear on the A$AP Mob's "Cozy Tapes" and had some great guest verses. Carti's first major label album would come out May 11, 2018. The album would gain good reviews, especially for a Soundcloud rap album, and would also debut at number 3 on the Billboard hot 200. Some of Carti's best and most creative songs to date are on this project. "Shoota" featuring Lil Uzi shows off the chemistry between the two rappers over a classic Pierre Bourne beat. "Luv Hurts" is also a personal favorite off the album that, in a very Carti way, is an extremely introspective song that speaks on his heartbreaks. His signature mumble has reached the lime light and, after a good 2019 with an excellent guest verse on Tyler, the Creator's "Earfquake", Carti is sitting on the most anticipated album of 2020, "Whole Lotta Red".
       Music is no longer controlled by big record labels and their influence, the power is now with the artists and the listeners. Playboi Carti is one of the heads of this monumental movement.