How females shaped the rock and metal scenes.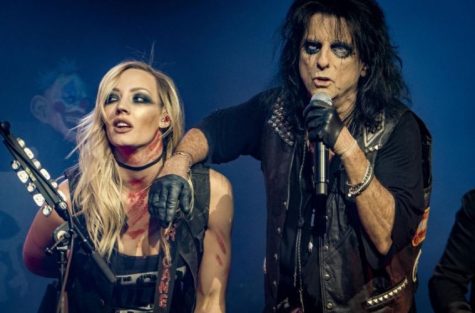 As the decade comes to an end there is plenty to reflect on. One of the things to look back on over the last 10 years is how much of a positive impact female musicians have had on the new generation of musicians. At the beginning of the decade women musicians were scarce in the rock and metal scenes. Not many of the people we know today were mainstream. Many of these people were in the underground scene and no one knew who they were. Some even in the scene since the decade before but not getting the recognition that they deserved at the time. 
At the beginning of the decade in 2010, the only mainstream female rock and metal artists that barely even got large recognition where Lzzy Hale of Halestorm, Brody Dalle of The Distillers and Spinnerette and Hayley Williams of Paramore. This isn't to say any of these women don't deserve it or that there were never any women in rock and metal with mainstream success, but it was still so "unnatural" at this time. With the help of strong females and fans of the genre this changed over the course of 10 years.
Nita Strauss who started playing warped tour at 15 and now is the lead guitarist for shock rock legend Alice Cooper said " I feel so strongly that someone needs to be out there pushing this idea that hey, there can be girls, you can go out there and look however you want you know you don't have to dumb down your look you can go out there and be a hot chick and shred it up on guitar…it's amazing!" Strauss was also the first female last year to have her own signature guitar. Jiva10, with Ibanez guitars and release her first instrumental solo album 'Controlled Chaos.'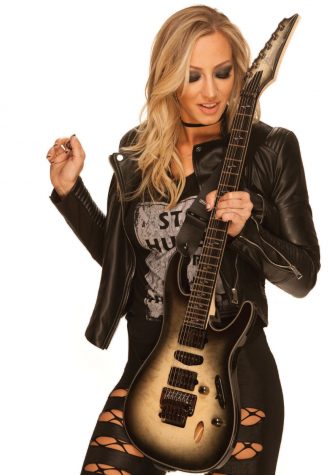 Many other amazing talent has been out there such as Arch Enemy vocalist Alissa White-Gluz. White-Gluz has a distinct singing style with her intense guttural screaming as well as her beautiful voice. She received the position of lead singer of Arch Enemy after former lead singer Angela Gossow retired. Both of these women show how you can scream "like a dude" and also sing beautifully. 
Many of these women over the decade proved that you don't have to be a girly girl or even a tom boy to play and be talented. It's nice to have such a tight community of women who play these genres and everyone is supportive and uplifting. No one is catty and it's few and far between to hear of a girl who is this way to her peers in the music world. 
These women also show how it's OK to be a fan of them and their music no matter their gender. Today it is so common to see women in these types of bands. On any large festival bill you can find at least 5 bands with some kind of female presence.
You can find all of these women listed with their bands or their social medias.
@nerdjuice79 – Brody Dalle
@yelyahwilliams – Hayley Williams
@Officiallzzyhale – Lzzy Hale
@hurricanenita – Nita Strauss
@alissawhitegluz – Alissa White-Gluz