The CW's Crisis On Infinite Earths Episodes 1-3 Spoiler Free Review- The Arrowverse's Best Crossover Yet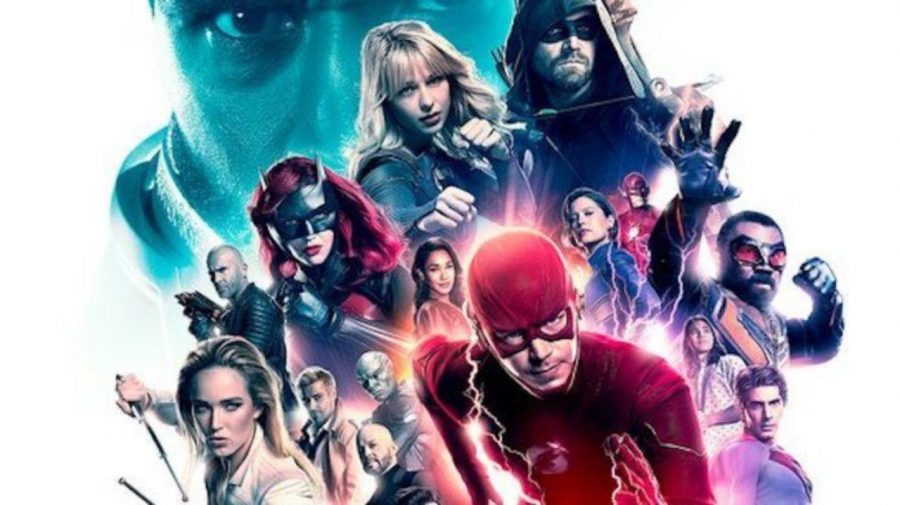 Ever since the first episode of The Flash, the CW's DC comics inspired TV shows (also known as the Arrowverse) have all been leading up to this: Crisis On Infinite Earths, a 5-part crossover. Of all the yearly Arrowverse crossovers, Crisis has the greatest stakes, considering the entire multiverse is being wiped out by a wave of anti-matter sent by the Anti-Monitor. It takes heroes from every Arrowverse show to try and stop this menace. Batwoman, Supergirl, The Green Arrow, the Legends, Black Lighting, The Flash, and a banch of characters from all of those shows come together. Marvel had a similar event with Avengers: Infinity War and Endgame, and the CW surprisingly actually capture the magic that those movies had in Crisis On Infinite Earths, and even takes it a step further.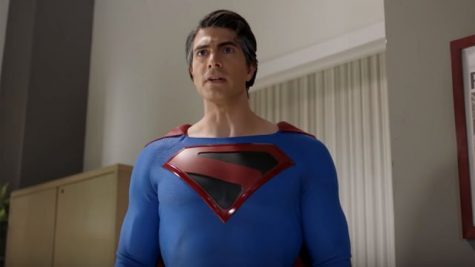 Crisis is so fun to watch for many reasons, but one of the biggest is that it is filled to the brim with easter es and callbacks to other DC properties, including characters from TV shows and movies outside of the Arrowverse. the voice actor from Batman: The Animated Series makes his debut as a live-action Batman from another Earth. Tom Welling and Brandon Routh return as Superman alongside the Arrowverse's Superman, Tyler Hoechlin. That's THREE Supermen in one show (and there's one Lex Luthor looking to kill them all). Lucifer from Lucifer makes an unexpected appearance. There's a flashback to the 1990 The Flash. These episodes are just pure celebration of all that DC is.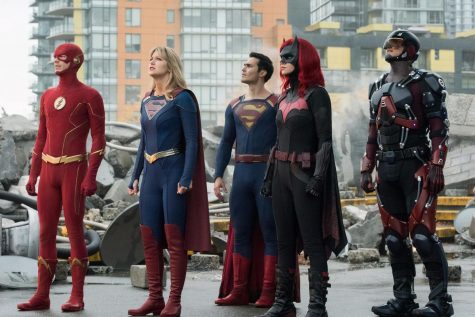 One thing that made Infinity War so beloved by the general audience was its unexpected pairings between characters, which Crisis definitely does well. One of the best pairings is Supergirl and Batwoman, which is an obvious parallel to Superman and Batman done perfectly. Characters like Barry Allen, Mia Queen, and Sara Lance teaming up for quite the mission (a spoiler mission) is just a cool concept executed well. Then there's the general teaming up of the entire Arrowverse, which isn't fully showcased yet, probably being saved for the last episode. Already, though, seeing so many of these awesome characters doing awesome things together is awesome. Battle scenes are just a delight knowing that all these heroes are here. The pairings are wonderful, but one thing this crossover has over others is doing REALLY cool and interesting stuff together, which won't be spoiled here.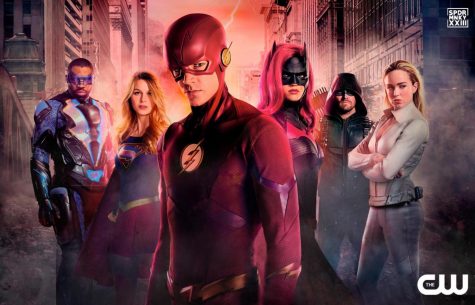 This crossover is a huge milestone for DC and the Arrowverse, showing off there achievement of weaving together an entire universe. Hundreds of episodes led up to this, and it payed off. Oliver started everything with Arrow, so he gets one of the most important roles. Barry has had a death sentence since episode one, and it plays out here. Everyone gets their moments to shine, and everyone gets there own emotional development. After all, everyone's loved ones are dying off. They never give up, and they always focus on hope. The mixture of action, love, hope, easter eggs, and celebration of DC and the Arrowverse makes this crossover the best one yet (so far since only the first three episodes of Crisis are out but the last two release on January 13th and 14th)!
10/10