Amazon has Ordered 100,000 Electric Delivery Trucks from Electric Car Company Rivian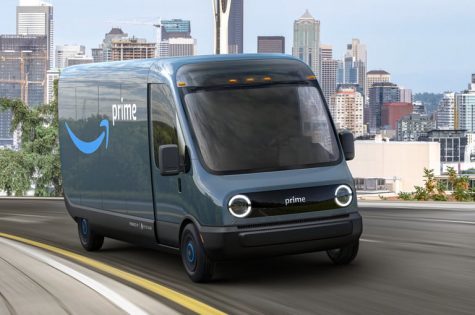 On Sep. 19, Amazon ordered 100,000 electric delivery trucks. Their purchase was part of an effort to eliminate their carbon footprint by 2040.
  Amazon also plans on having a net-zero greenhouse gas emission operation by 2050. Jeff Bezos said, "If a company with as much physical infrastructure as Amazon… can meet the Paris Agreement 10 years early, then any company can." The company is also reforesting and using renewable energy.
  The plan is to have the first deliveries using the trucks in two years' time, and by 2030 having all the trucks that they've bought on the road.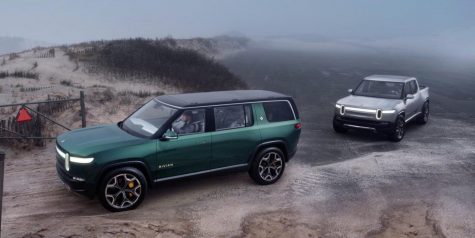 The company that they bought these trucks from is an electric car start up called Rivian. They have only two cars known to the public, and no cars available to the public as of yet, but they plan to make as much as 60,000 cars by 2022.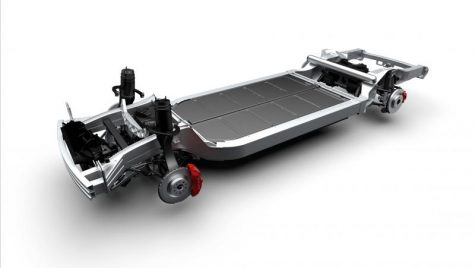 Rivian's design for a chassis that they call a "skateboard platform," has also helped their success. In Quartz article Amazon orders 100,000 electric delivery trucks, doubling the fleet in Europe and North America by Michael J. Coren said, "Rivian's heavy-duty skateboard chassis can support multiple different vehicle frames, an asset for Amazon's vast freight delivery fleet… Rivian's common architecture in its skateboard, which comprises the brakes, suspension, batteries, and drivetrain, underpins all its vehicles."
  Rivian is also partnering with Lincoln to make an electric Ford car, which will be specifically Lincoln's first electric car. They'll be using Rivian's skateboard platform chassis.
With Amazon's recent big purchase from Rivian, the electric car company might pose as a serious threat and rival to Tesla, who has dominated the electric car game in America for a while now. It could also possibly take over the electric truck market.
https://qz.com/1712151/amazon-orders-100000-electric-delivery-trucks/