Everything You Forgot Happened This Decade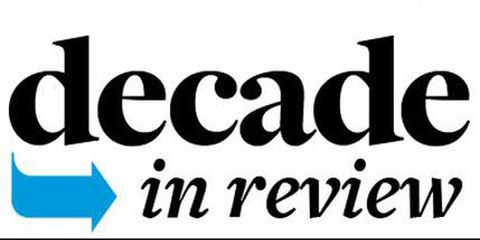 As the year 2020 approaches, many are beginning to reflect on all the low and high moments of this decade. Many actually forgot all the events that happened over the past ten years. 
In 2010, the now well-known iPad was released by Apple and took the world by storm. Of course you were going to need some device to play and dance to Willow Smith's "Whip My Hair". Many also forgot about Lady Gaga's famous meat dress she wore. On the other hand, there was a devastating earthquake in Haiti and the BP Oil Spill.
2011 told a different story as Kate Middleton and Prince William got married. NASA also launched the famous spacecraft, Juno. A long battle with ISIS lead to the leader, Osama Bin Laden killed. A huge 9.0 earthquake overcame Japan causing a huge tsunami. 
In 2012,President Obama became elected and Hurricane Sandy made its way across the Atlantic. The first movie in The Hunger Games series was released. For some reason, panic spread across America as many believed the world was going to end. On a sad note, this year also held the devastating Sandy Hook shooting. 
2013 was filled with crazy pop-culture as the popular app 'Vine' was released. The show "The Walking Dead" grew popular along with Miley Cyrus's twerking trend. Many, though, are still in shock from the Boston Marathon bombings.
2014 was a very active year for the Winter Olympic athletes and the Men's FIFA World Cup, which was won by Germany. The popular Guardians of the Galaxy series began. All around the globe a widespread Ebola epidemic occurred as well.
In 2015, the popular 'Black Lives Matter' movement and hashtag begins. Many Americans cheered as same-sex marriage becomes legal! Drake's 'Hotline Bling' song comes out and scientists discover water on Mars.
2016 included the Summer Olympics in Rio along with the Cub's celebration of finally winning the world series. The presidential election happened this year and everyone knows the outcome to this. Unfortunately, there was also the Orlando Nightclub Shooting. 
In 2017, sexual assault victims used their voice during the '#me too" movement. Kyle Jenner appeared in the controversial Pepsi commercial video and NFL players begin to protest by taking a knee during the national anthem. This year also held the Manchester Bombings and the Las Vegas shooting.
2018 was full of surprises such as Prince Harry and Megan Markle's royal wedding. The FIFA World Cup was won by France. A large volcano erupted in Hawaii, oozing hot lava everywhere, and a tsunami floods Indonesia, killing 2,000 people. A young Thai soccer team was finally rescued from a flooding cave with the help of talented divers.
Lastly 2019 was full of so much crazy events it has its own separate article.
Check out "All the Crazy Things That Happened in 2019" by Jillian Para.