Nine Must-See Movies of 2020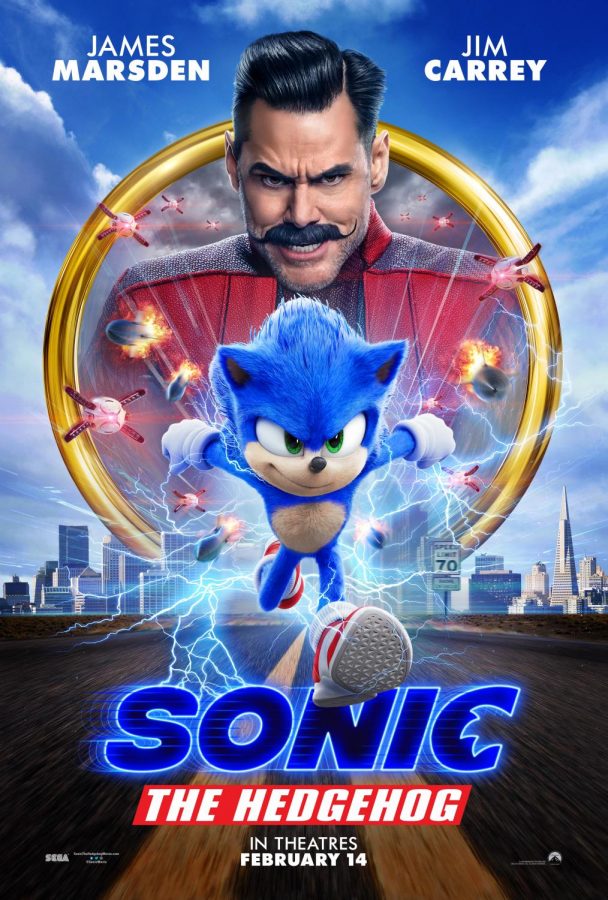 The year 2019 held some of the most eventful and outstanding movies some have ever seen. Although its doubted 2020 will live up to that incredible standard of movies, such as "Endgame", here are still some exciting movies that many are looking forward to.
Coming on Feb. 7 is Harely Quinn's movie, "Birds of Prey". This rated R movie is going to be filled with action and hopefully it will portray the same chaotic character of Harley Quinn many saw in the movie "Suicide Squad" . With actress Margot Robbie, there is no doubt that this movie is going to be exciting. Sorry if you are a Freshman or Sophomore, you must get parents permission to see this movie. And as a respected student I am totally not going to encourage you to see this violent movie (wink wink). 
On March 20, the sequel, "A Quiet Place: Part 2", will be in theaters. Many are excited to see what is in store next for the Abbott family as they take an adventure to the outside world. Others, although, are critical about the making a sequel because the first movie ended on such an mysterious and enticing note that the sequel might "ruin" the previous story line. Nevertheless, this movie should be filled with anticipation and thrill! If you plan on seeing this movie please do not bring loud snacks to chew on, as this movie is primarily very quiet (I learned that the hard way).
Marvel's "Black Widow" is coming out on May 1. There are no spiders in this movie and all arachnophobes are welcome. This movie is a big deal to many Marvel fans as Black Widow, played by Scarlett Johansson, has been an important character in many of Marvel's movies. It will be exciting to see her take her own adventure apart from the other superheros. Also, her hair will be dyed back to its original red color, so that is a plus.
Another powerful-women movie coming out in 2020 is "Wonder Women 1984", on June 5. This is a sequel to the previous 2017 film and although the plot is unknown yet, it should be filled with adventure and empowering moments.
On March 27, Disney's live-action "Mulan" will be coming out. This movie is a different take on the classic 1998 movie, of course. Disney decided to take a different approach and in making the movie wanted it to follow the original legend closer. They will also try to enhance the ways in which they present Chinese culture. Unfortunately, everyone's favorite character, Mushu, will not make an appearance, but it should not take away from this anticipated movie.
Another movie series that people are still talking about for some reason is "The Fast and the Furious 9". Many would think after making 13 movies with similar plots and fast cars, fans would begin to lose interest. Not in this case! The plot of the movie is unknown at the moment, but how much different can it really be? This movie will not be entirely bad, though, as it made the page of a small school's journalism website. That has to count for something.
You guessed it, another movie sequel coming out in 2020! "Venom 2" is expected to come out on October 2. The first Venom movie made a lot more money than many expected with 80 million in the first weekend and about 206 million overall. Many are wondering if a second movie can live up to the first one's standard.
A movie literally nobody asked for, but many are still going to see is "The Conjuring: The Devil Made Me Do it", coming out Sept. 11. Who doesn't love a good horror movie that is filled with mystery? If people are still going to the theater to see it, then there is no reason to stop making these movies. Companies normally pick a "spooky" day to come out with horror movies, such as Halloween or "Friday the 13th". I strongly think these producers should rethink their decision to release their movie on Sept. 11. That should be an interesting conversation later on.
Finally, "Sonic the Hedgehog" comes out Feb. 14. Another strange date correlated to a movie that is unrelated to Valentine's Day. Anyways, the people who are going to watch this movie are not expecting a cinematic masterpiece of some sort, but will mainly do it so they can understand all the meme references online afterwards.