Canyon vs Villa Park Basketball Game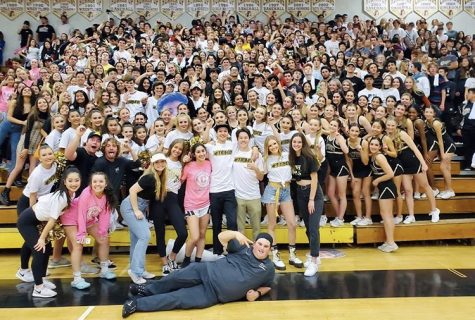 The parking lot was packed outside of Canyon Friday, and the air near the gym was teeming with nervous energy. It was the night of the VP vs Canyon basketball game. The stands were full on both sides, it was poised to be a great game. The rival Spartans entered the game with a record of 21-2 (the best in the league) and jumped to a quick 9-0 lead against our comanches. The Comanches couldn't seem to make a shot as everything was off. Then point guard Liam Woodrum made a move towards the basket, kicking it out to Jake Martin who made an excellent pass to Nathan Williams who knocked down the first points of the game for the home team. This basket lit a fire under the Coma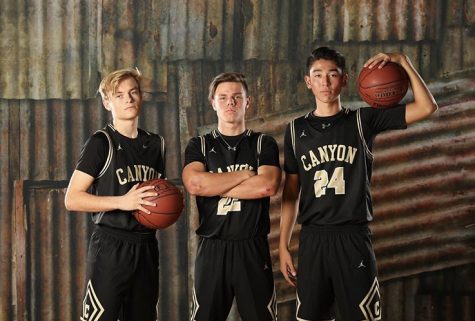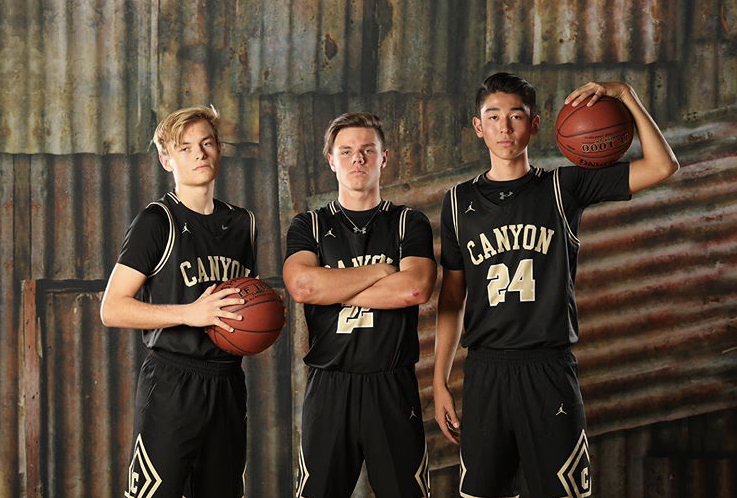 nches as they roared back to make it even after a three from Martin and another three from Williams. The Comanches went into the second quarter up by one.
       The second quarter saw guard Jake Martin catch fire, hitting three after three. Martin would end the game with 24 points. His shooting wasn't enough to put the Spartans away, though. After a buzzer beater from Villa Park's D. Parker put them up by 1 at half. When the second half started we saw more of the same, with open looks for shooter like Martin,Williams, and inside scorers like Jake Stryker created by Woodrum's drive and kick play style.  Both teams went back and forth exchanging leads until the end of the quarter. The score was 39-38 Villa Park going into the fourth. 
       The fourth quarter was a battle, with big plays from players like Joey Rouley and Mike Ramirez. The last action packed two minutes saw VP take the lead and then Canyon take it back and so on and so forth.The last minute saw a huge bucket from senior Joey Rouley off of a great dish from Woodrum, and a cluster of clutch free throws from Martin. In the final 30 seconds Martin was at the freethrow line after an intentional foul by Villa Park, and made both. The Spartans inbounded the ball and Garrett Andre sinked a clutch shot with about 5 seconds left. With that shot the score was 53-52 in favor of the Comanches. The crowd, on both sides, were cheering so loud the gym was shaking. Under the basket, the Comanches were able to get the ball to Martin again and the Spartans fouled immediately. Martin got to the free throw line with about 4 seconds left, and missed, giving VP the chance to quickly get down the floor and score. The VP student section erupted as the ball fell into the hands of senior point guard Sdrales who bolted towards the basket. Both sides of fans were now silent, as the clock ticked down. 3, Sdrales was past half court, 2, he was at the three point line with what looked like a wide open lane, 1, Canyon crashes in the middle and Sdrales throws up a floater. The ball bounces on the back of the rim, then misses as time expires
        Canyon's student section held up the "L" hand signal towards the VP section. In the world of highschool sports, there are little rivalries like this one. Generations have played in this game, and it seems like everyone in anaheim was there. The beautiful craziness that was in the gym Friday is unlike any other in High School Sports.