The whirlwind that was the Grammy's 2020: Review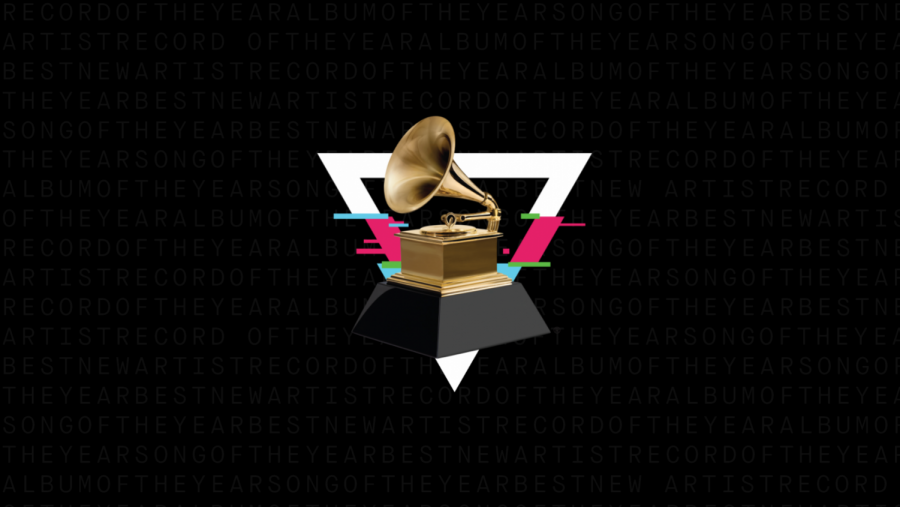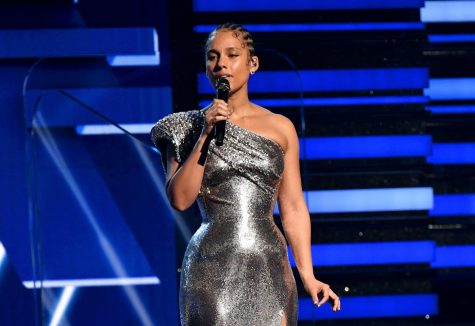 This year was a big year for the music industry. From great pop albums to new artists and multiple other categories this year's Grammy award ceremony was an interesting watch. The awards took place in Los Angeles at the Staple Center arena. Personally, I'm not big on watching award ceremonies like this, especially when you don't get to see the actual awards being won anymore, just performances. This year's performance bill looked very promising so I thought why not give it a try. Alicia Keys was the host and she did a good job except for some cringe worthy moments like her introducing Blake Shelton and Gwen Stefani to LL Cool J and making all of us at  home witness that interaction. 
Keys started the show by giving a heartfelt tribute to ex Los Angeles Laker Kobe Bryant and his 13 year old daughter Gianna, both who passed away early Sunday morning in a tragic helicopter accident. "Here we are together, on music's biggest night celebrating the artists who do it best," Keys started in her tribute to the father and daughter "But to be honest with you, we're all feeling crazy sadness right now. Because earlier today—Los Angeles, America, and the whole wide world lost a hero. And we're literally standing here, heartbroken, in the house that Kobe Bryant built." Keys brought up legendary hip hop group Boyz II Men to sing a small rendition of Boyz II Men song "It's So Hard To Say Goodbye To Yesterday." The camera cut to a close up of Bryant's two retired jerseys hanging in the Staples Center lit with two spotlights on them.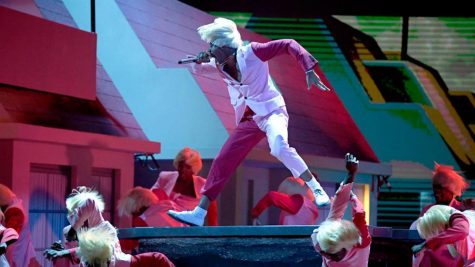 One of the best performances of the night was Tyler, The Creator performing under his famous Igor persona. Boyz II Men took the stage to sing Tyler's "Earfquake" which was the second track on his 2019 release Igor. Tyler then took the main stage to sing or scream "New Magic Wand" where in a "Slim Shady" moment, multiples of the Igor minions joined marching through the isles and on stage. The set on which Tyler performed was flaming and behind him a large pit of fire opened to where he fell back into the hole. Later on Tyler won for best Rap album. 
I think the worst thing of the night consisted of Gwen Stefani and Blake Shelton playing their new duet "Nobody but you." I can speak for just about everyone when I say no one needed that performance at all. There really are no words for how boring their song was compared to the artists that played before them like Lizzo. Brandi Carlile and Tanya Tucker's "Bring My Flowers Now" was more investing than the couple of five years duet.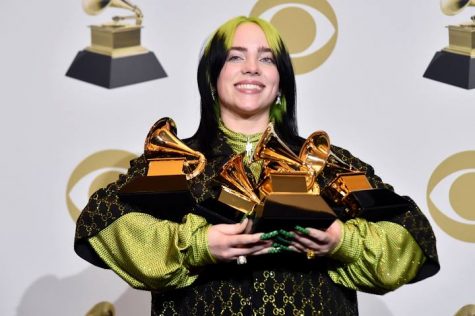 Billie Eilish swept the Grammy's left and right winning in Album of the Year, Record of the Year, Best New Artist and Best Pop Vocal Album. The actual awards haven't been a big part of the show for years now but I guess you have to please the audience and entertain. Don't get me wrong, the performances are always interesting to watch but with other award ceremonies like the Oscars, it's all awards, no one really goes up to perform their award winning monologue. Maybe it's just me but definitely interesting for something labeled as an award show.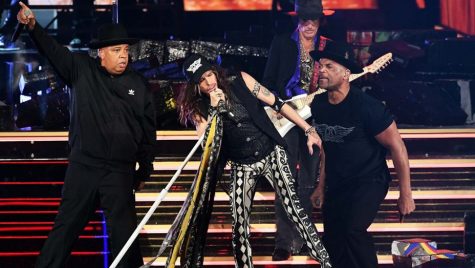 It was interesting to see Aerosmith perform after their drama from the last week. On 15 January, a little over a week before the Grammy's where the rockers from Boston where to perform, they banned drummer for 50 years Joey Kramer from coming into rehearsal and didn't allow him to play at the award show claiming he was "too rusty" from coming off of an injury over the summer. On Sunday when it was time for the band to play, Kramer was absent from behind the kit. They still rocked with a snippet of their song " Livin' on the Edge" from the 1993 album Get A Grip straight into "Walk this Way" with Hip Hop duo Run D.M.C. 
The Grammy's this year took us on a roller coaster of emotions. It wasn't one of the best shows but it was one of the most interesting ones of the past 5 years. I already can't wait to see what the Recording Academy has in store for next year's ceremony.