Philadelphia Flyers Mascot Gritty Accused of Assaulting a 13-year-old Boy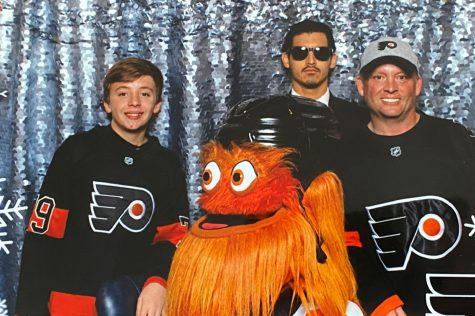 On Nov. 19, Gritty, the Philadelphia Flyers' mascot, allegedly punched a 13-year-old boy in the back after a photoshoot with him and the boy's father, Chris Greenwell.
  The photoshoot was part of an event exclusively for season ticket-holders. Right after the photo was taken, Greenwell said that Gritty punched his son hard in the back after his son had been tapping the mascot on the head.
  The assault, however, was not caught on film because the cameras were not facing the event. On top of this, there was an investigation into the matter that found nothing. A spokesperson for the Flyers said, "we took Mr. Greenwell's allegations seriously and conducted a thorough investigation that found nothing to support this claim."
  The only piece of potential evidence that was in Greenwell's favor were documents from a chiropractor stating his son does have a back bruise.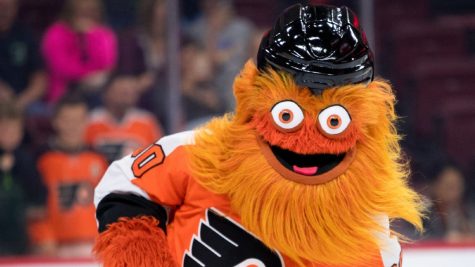 When Greenwell and Comcast Spectacor, the companies that own the Flyers, couldn't come to an agreement, he involved the police. "The matter is being investigated by South Detectives Division. A police spokesperson on Tuesday described the case as an alleged 'physical assault' that occurred 'during a photo shoot with 13-year-old white male and Flyers mascot Gritty,'" said Inquirer article Did Gritty punch a 13-year-old boy in the back? Philadelphia detectives are investigating. by Christian Hetrick.
  Although there isn't much hard evidence in Greenwell's favor as of yet, the Flyers have described Gritty, who was brought on in 2018, as someone with "'bully' tendencies."
  As a consolation, Comcast Spectacor offered "special perks" to make up for the "bad experience"; Greenwell suggested for his son to be shown on the big scoreboard and to be let into the lockerroom so he could receive autographs from players.
  Greenwell said that he has not hired lawyers because he only wanted an apology and "something special for his son," leading some to further believe that this was a falsified story by Greenwell to get perks for him and his son.
  On Feb. 3 the police announced that they are closing the investigation, concluding that the allegation was baseless, as they found no evidence to support Greenwell's claim.
https://www.inquirer.com/business/comcast/flyers-gritty-assault-boy-philadelphia-police-investigation-20200122.html