Life and Legacy of Kobe Bryant
      Imagine it's a warm night in Reggio Emilia, Italy, and a 12 year old Kobe Bryant was watching a tape of Michael Jordan sent to him from his Uncle John in America. Bryant would walk out of his home and remake and remaster the greatest plays and games by the great MJ on his backyard hoop, with his father Joe (an NBA role-player). Fast forward 6 years later and Kobe would be shoved into the limelight as a boy wonder from Philly. 
     Not many people were getting as much recognition as Kobe Bryant was  as a senior at Lower Merion Highschool. He would start on varsity as a freshman but the team gave him little help as they would go 4-20. Lower Merion would not lose for long, though as they would have a 77-13 record after Bryant's freshman year. In his senior year, Bryant would win the senior mvp at the ABCD camp, a Naismith National Highschool Player of the Year,  Gatorade National Basketball Player of the Year, a national championship, and was named first team All-American. Kobe was a rockstar. He took famous R&B singer Brandy to senior prom and announced his entrance into the NBA draft all before he could legally vote. Kobe's decision to go straight from highschool was somewhat of a shock to most, although he seemed ready to make the jump, this practice was not common at all. With Kobe's skill and 1080 SAT score, he could've chosen any school he wanted. This controversial choice would leave a 17 year old to the 1996 NBA draft.
     Kobe was taken 13th overall by the Charlotte Hornets, but immediately traded to the Lakers after GM Jerry West was taken back by Bryant's athletic ability. In his first season, Bryant mostly came off the bench behind All-Star Nick Van Excel. He had a solid year, becoming the youngest player to win the dunk contest, and was an all rookie second team selection. Bryant's second year would see him gain much more playing time, becoming a runner up for the 6th man of the year award, also seeing his first ever all-star appearance. When the 1999 season came around, this was the turning point for Bryant's career. Phil Jackson came onto the scene, Van Excel was traded and Kobe was given the reigns to the offense. Kobe would be an all-star as well as a member of the All-NBA team and All-Defensive team. Kobe would go on to make 18 all-star games, become the 4th highest scorer in NBA history spending 20 years with the Los Angeles Lakers and become an icon. Kobe was unlike anything basketball had seen since MJ. Everywhere he went, he was the guy the A-listers wanted to meet. Although Kobe's life on the court was nothing short of masterful, his life off the court had a few stumbles. 
     In the summer of 2003, in a season where Kobe was averaging a career high 32 ppg, Bryant was arrested in Eagle, Colorado. He was accused of sexually assaulting a 19 year old hotel employee. The trial destroyed his reputation as he lost million dollar endorsements from McDonalds and Nutella. The case was settled outside of court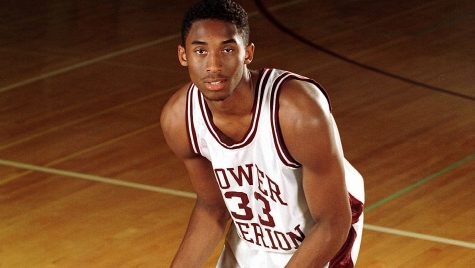 after the case was dropped by prosecutors. After this incident Bryant would say this, "Although I truly believe this encounter between us was consensual, I recognize now that she did not and does not view this incident the same way I did. After months of reviewing discovery, listening to her attorney, and even her testimony in person, I now understand how she feels she did not consent to this encounter." This whole situation would bring forth a new Bryant as well as a new number. He would now be number 24, and we would never hear anything about him outside of the court. Bryant would focus on basketball and basketball only. He would go on to win 5 NBA championships, 2 finals MVPs, 15 time All-NBA team member, 12 time All-Defensive team member, 18 time All-Star, and the 2008 NBA MVP.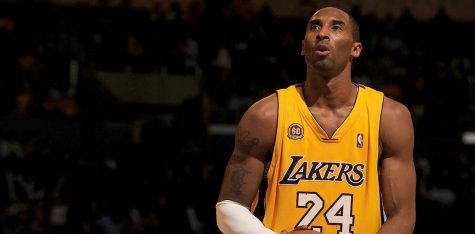 On January 26th, 2019 at 9:06am Kobe and his daughter Giana were in a helicopter going to her travel basketball game. The sky was cloudy and the pilot was instructed not to take off, but they left anyway. They would crash into the side of a mountain and every passenger was pronounced dead. When Bryant passed, the world stopped for a day or two. It seemed like everyone's reaction was, "Kobe? No, like the basketball player Kobe?" Memorials sprung up in every corner of LA, and thousands stood outside Staples Center to honor him and his daughter. His life was far from perfect, but his life and career touched the hearts of many.
https://www.biography.com/athlete/kobe-bryant
https://www.basketball-reference.com/players/b/bryanko01.html
https://stats.nba.com/player/977/